LATEST NEWS.


Pacquiao trainer: We'll be ready for whatever Bradley brings
By Carlos Cinco, Fox Sports, Sun, 07 Feb 2016
"Pacquiao just needs to be prepared as best as he possibly can because Timothy will be exactly the same," said Fortune in an interview with Youtube personality Radio Rahim. "These guys don't change after 30, 40 fights. You don't change them. They might change for 8 rounds but once they get hit th Read Full Story >>>

Exclusive: Keith Thurman discusses facing 'friend' Shawn Porter, previous sparring sessions
By Phil D. Jay, World Boxing News, Sun, 07 Feb 2016
WBA champion Keith 'One Time' Thurman will have a familiar foe opposing him on March 12 when the American makes the latest defense of his welterweight title in Connecticut. The 27 year-old puts his belt on the line for the third time against former amateur team-mate and IBF title holder 'Showtime Read Full Story >>>

Quijano: MMA awards and Khan's chances
By Jingo Quijano, Sun.Star Cebu, Sun, 07 Feb 2016
RECENTLY, the World MMA 2016 Awards came out and the results were hardly surprising. Current women's bantamweight champion Holly Holm won the Breakthrough Fighter of the Year as well as Knockout of the Year and Upset of the year honors for her scintillating performance at UFC 193, when she dethr Read Full Story >>>

RANDY CABALLERO SCORES A KNOCK OUT VICTORY OVER RUBEN GARCIA LIVE ON BOXEO ESTELAR ON ESTRELLA TV FROM FANTASY SPRINGS RESORT CASINO
PhilBoxing.com, Sat, 06 Feb 2016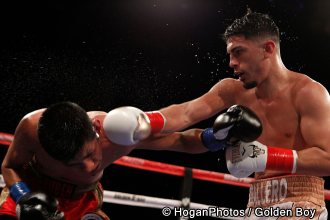 UNDEFEATED FIGHTERS FEATURED ON THE UNDERCARD MAINTAIN THEIR PERFECT RECORDS INDIO, CALIF. (Feb. 5, 2016) - A sold-out crowd of 1,814 at Fantasy Springs Resort Casino welcomed back hometown hero Randy "El Matador" C Read Full Story >>>
'CHIA' SANTANA IS THE LASTEST MEMBER OF ESPINOZA BOXING CLUB.
By Hesiquio Balderas, PhilBoxing.com, Sat, 06 Feb 2016
Canelo's sparring partner, former WBA international welterweight belt holder Francisco "Chia" Santana (23-4-1), has sign an exclusive managerial agreement with two time manager of the year Frank Espinoza. The highly regarded and respected manager has big plans for his new fighter who fights under t Read Full Story >>>
SAN MIGUEL'S WINNING TRADITION
By Eddie Alinea, PhilBoxing.com, Sat, 06 Feb 2016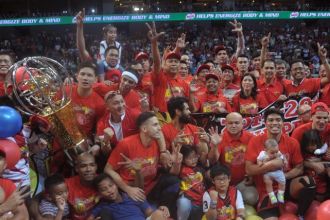 No, it's not a 'miracle", as others put it, that spelled San Miguel Beer's historic conquest of the PBA 2015-2016 Philippine Cup. It's 'pride' in the food and beverage firm's rich tradition as one of the pillars in the Read Full Story >>>
Amir Khan: I will prove I'm one of the best British fighters ever
By Chris McKenna, Daily Star (UK), Sat, 06 Feb 2016
The former light-welterweight world champion is stepping up in weight to face WBC middleweight champion Alvarez in Las Vegas. Khan, 29, has never fought above the 10st 7lb welterweight limit but will go above 11st to face the Mexican - known as Canalo - who has only lost to Floyd Mayweather in hi Read Full Story >>>
ONE CHAMPIONSHIP RETURNS TO JAKARTA FOR ONE: TRIBE OF WARRIORS ON 20 FEBRUARY
PhilBoxing.com, Sat, 06 Feb 2016
LUIS "SAPO" SANTOS BATTLES RAFAEL "THE MACHINE" SILVA IN THE MAIN EVENT CATCH ALL THE ACTION LIVE IN INDONESIA ON RCTI 06 February 2016 – Jakarta, Indonesia: The largest sports media property in Asian history, ONE Championship™ (ONE), has just announced its return to Jakarta with ONE: TRIBE OF Read Full Story >>>
2012 U.S. Olympian Jamel Herring ready for first headlining appearance on TOE-TO-TOE TUESDAYS on FS1 and BOXEO DE CAMPEONES on FOX DEPORTES
PhilBoxing.com, Sat, 06 Feb 2016
TUESDAY, FEBRUARY 9 FROM SANDS BETHLEHEM EVENTS CENTER IN BETHLEHEM, PA. Televised Coverage Begins At 11 P.M. ET/8 P.M. PT BETHLEHEM, PA. (February 5, 2016) - 2012 U.S Olympian and undefeated lightweight Jamel Herring is very much looking forward to his fight this Tuesday night against Luis Ed Read Full Story >>>
NBA -- Kobe drops 27 as Lakers trip Pelicans, 99-96​
By Absalon Inocian, Jr., PhilBoxing.com, Sat, 06 Feb 2016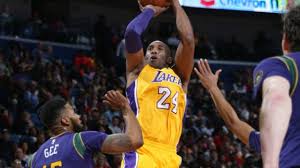 NEW ORLEANS -- Party night in New Orleans, Mardi Gras Carnival once again, the Krewe of Muses rolled with Solange Knowles as the honorary muse and visiting the Pelicans is the Lakers crew led by the future Hall of Fame g Read Full Story >>>
Manny Pacquiao can inspire Amir Khan to career defining win against Canelo Alvarez - Oscar de la Hoya
By James Robson, Manchester Evening News, Sat, 06 Feb 2016
Amir Khan has been told to use Manny Pacquiao as inspiration as he bids to become a pound-for-pound great against Saul Canelo Alvarez. Promoter Oscar de la Hoya believes Khan can follow in the footsteps of the legendary Filipino when he steps into the ring with WBC middleweight champion Alvarez. Read Full Story >>>
Pagara, Magsayo seek impressive wins
By Roy Luarca, Philippine Daily Inquirer, Sat, 06 Feb 2016
Unbeaten "Prince" Albert Pagara and Mark "Magnifico" Magsayo aim to boost their world status with big victories when they co-headline Pinoy Pride 35: Stars of the Future on Feb. 27 at Waterfront Cebu Hotel and Casino. Pagara (25-0, 18 knockouts) will battle Nicaraguan Yesner Talavera (15-3-1, 4 K Read Full Story >>>
Man shot dead at weigh-in, MGM Dublin show cancelled
By Phil D. Jay, World Boxing News, Sat, 06 Feb 2016
Macklin's Gym Marbella's Dublin show scheduled for this Saturday night at the National Stadium has been postponed indefinitely following an incident at the weigh-in. Twenty professional boxers, many from the MGM stable and signed with UK promoter Frank Warren, were in attendance to hit the scales Read Full Story >>>
The Floyd Mayweather Comeback Is Inevitable, We Know It and He Knows It
By Tony Deebs, The Boxing Tribune, Sat, 06 Feb 2016
Who runs a marathon and leaves the race fifty feet before the finish line? Who stops writing a novel before the concluding chapter? Most importantly, who leaves tens of millions of dollars (or hundreds of millions of dollars) on the table when it's all just begging to be scooped into your pocket? Read Full Story >>>
Deontay Wilder 'demanding' to face Alexander Povetkin in April
By Mitch Abramson, RingTV.com, Sat, 06 Feb 2016
Deontay Wilder was emphatic about what he wants to do next. The WBC heavyweight titleholder spoke of satisfying his mandatory and facing THE RING's No. 2 heavyweight, Alexander Povetkin, in April, hopefully at Barclays Center in Brooklyn, New York. "I got Alexander Povetkin lined up," Wilder t Read Full Story >>>
Deontay Wilder: I'll fight Tyson Fury in England
ESPN.com, Sat, 06 Feb 2016
Deontay Wilder has told Tyson Fury he is prepared to fight him in England and unify their heavyweight belts if the Briton wins his rematch bout with Wladimir Klitschko. Undefeated WBC champion Wilder was confronted in the ring by Fury after taking his record to 36-0 with victory over Artur Szpilk Read Full Story >>>
The top five next opponents for Sergey Kovalev
BoxingNews, Sat, 06 Feb 2016
AFTER steamrolling over Jean Pascal for the second time last weekend, Russian light-heavyweight kingpin Sergey Kovalev, 29-0-1 (26) is still standing tall at the top of the division. On course for an eventual meeting with fellow pound for pound star, Andre Ward, Olly Campbell considers five potentia Read Full Story >>>
Bill Dwyre: "Freddie Roach and Teddy Atlas: Point Counterpoint"
PhilBoxing.com, Sat, 06 Feb 2016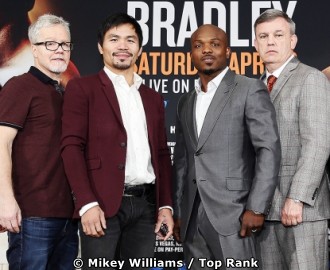 FREDDIE ROACH AND TEDDY ATLAS: POINT COUNTERPOINT By: Bill Dwyre The TV images from boxing last Saturday night were of a glassy-eyed Jean Pascal and a worried Freddie Roach. It was the end of the sixth round of Read Full Story >>>
Chuck Liddell -- Don't Fret Mama Rousey ... I'LL TRAIN RONDA!!! (VIDEO)
PhilBoxing.com, Sat, 06 Feb 2016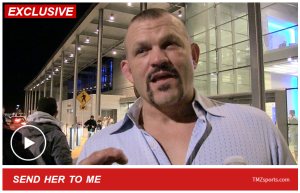 TMZ SPORTS -- Good news for Ronda Rousey's mom ... UFC legend Chuck Liddell is totally willing to take over for the trainer she hates ... saying he'd love to be in Rowdy Ronda's corner for her rematch with Holly Holm. We Read Full Story >>>
Sammy Vasquez Jr. welcomes Billel Dib to ProBox Management stable
PhilBoxing.com, Sat, 06 Feb 2016
Miami, FL (February 5, 2016) - Pro Box Management is proud to announce the signing of junior lightweight contender Billel Dib to a management contract. Dib of Sydney, Australia has a record of 18-1 with nine knockouts and is a former two-time Australian Super Featherweight champion and the curre Read Full Story >>>
Freddie Roach: "I think the layoff's are gonna hurt Andre Ward and I think Kovalev might be too strong for him"
By Jenna Jay, OTR Boxing Radio, Sat, 06 Feb 2016
Trainer Freddie Roach had a tough task last Saturday night, as he was in the corner of former light heavyweight champion, Jean Pascal in a rematch against Sergey Kovalev, a fight that was extremely one sided. Roach was forced to stop the fight in the 7th round, as Pascal was taking too many shots an Read Full Story >>>
Op-Ed: Hitting Pacquaio's injured shoulder won't be easy for Bradley
By Leo Reyes, Digital Journal, Sat, 06 Feb 2016
WBO welterweight champion Timothy Bradley has hinted he will hit Manny Pacquiao's injured shoulder in a bid to score a convincing victory when they clash for the third time on April 9 at the MGM Grand Garden Arena in Las Vegas, Nevada. Pacquiao had his shoulder surgery a few days after his histori Read Full Story >>>
Floyd Mayweather will come out of retirement - it is just a matter of when
By Gareth A Davies, Telegraph.co.uk, Sat, 06 Feb 2016
Floyd Mayweather Junior, the king of bling and the king of the ring until September last year when he announced his retirement with a record of 49 fights unbeaten, told me categorically last night that he is not coming back. But members of his team believe otherwise. So do I. Expect Mayweather Read Full Story >>>
Canelo vs Khan: Amir faster than Floyd Mayweather and Manny Pacquiao?
By Lee Cleveland , Fight Saga, Sat, 06 Feb 2016
When lineal middleweight champion Canelo Alvarez (46-1, 32 KO) faces elite welterweight Amir Khan (31-3, 19 KO) in May, the former's size and naturally larger frame may not work to his advantage. Mayweather vs Canelo (2013) Who remembers when Canelo fought a considerably smaller Floyd Mayweathe Read Full Story >>>
Exclusive: GGG trainer says no divas! – Canelo or Khan, Golovkin only fights for WBC title at 160
By Phil D. Jay, World Boxing News, Sat, 06 Feb 2016
Gennady Golovkin's trainer Abel Sanchez has confirmed to WBN that any fight with either Canelo Alvarez or Amir Khan will only happen at the 160 pound limit. WBC middleweight champion Canelo puts his title on the line against Khan on May 7 at a catchweight of 155 pounds ahead of a mandatory clash Read Full Story >>>
Frank Warren Gives His Take on Canelo Alvarez vs. Amir Khan
By Frank Warren, BoxingScene.com, Sat, 06 Feb 2016
Presumably Amir Khan will be making enough from his out-of-the-blue fight with Canelo Alvarez to help towards buying Bolton Wanderers. One can only hope he fares better than his stricken home-town football club but like them, it's a tough one for him. Bundles of money is the only reason I can thi Read Full Story >>>
Brian Viloria rates his performance against Roman Gonzalez
By Carlos Cinco, Yibada, Sat, 06 Feb 2016
Former unified world flyweight champion Brian "The Hawaiian Punch" Viloria may have lost the biggest fight of his career against Nicaraguan Roman Gonzalez, but it doesn't mean he didn't give the pound-for-pound king a run for his money. Despite being waved off within the distance, Viloria felt th Read Full Story >>>
Manny Pacquiao: Roach Admits Fighter Not a KO Artist at 147
By Lee Cleveland , Fight Saga, Fri, 05 Feb 2016
So what happened to that bloodthirsty gentleman who used to terrorize opponents in the ring? Despite looking sensational the past several years, Manny Pacquiao has failed to score a knockout post 2009. In fact, his last seven victories have come via decision and he's scored knockdowns in only 3 Read Full Story >>>
'This is not a storybook...Pacquiao wants a knockout,' says Roach
By Nissi Icasiano, Rappler, Fri, 05 Feb 2016
MANILA, Philippines – As his illustrious 21-year prizefighting run comes to a close, Filipino boxing icon Manny Pacquiao seeks a statement-making exit from the sport as he faces WBO welterweight champion Timothy Bradley Jr in a rubber match on April 10 (April 9 in US). Roach, who has been Pacquia Read Full Story >>>
Fury: If I Can Beat Klitschko, Khan Capable of Stunning Canelo
By Edward Chaykovsky, BoxingScene.com, Fri, 05 Feb 2016
WBO/IBO/WBA heavyweight champion Tyson Fury is rallying behind his countryman Amir Khan (31-3, 19KOs), who will move up by eight pounds to challenge Saul 'Canelo' Alvarez (46-1-1, 32KOs) for the WBC middleweight championship. The fight takes place on May 7th at a catch-weight of 155-pounds at the Read Full Story >>>
Nonito Donaire to defend his junior featherweight title vs. Zsolt Bedak
By Dan Rafael, ESPN.com, Fri, 05 Feb 2016
Junior featherweight titleholder Nonito Donaire will make the first title defense of his second reign against Zsolt Bedak, who returned a signed contract for the bout Thursday morning, Carl Moretti of Donaire promoter Top Rank told ESPN. The fight is scheduled to take place April 23 at the Aranet Read Full Story >>>
Roach to start training Pacquiao on Valentine's Day in Phl
By Leo Reyes, Digital Journal, Fri, 05 Feb 2016
Hall of Fame trainer Freddie Roach is scheduled to arrive in the Philippines on Valentine's Day to start formal training for Manny Pacquiao's farewell fight against Timothy Bradley on April 9 at the MGM Grand Garden Arena in Las Vegas, Nevada. Roach will be joining Assistant Trainer Buboy Fernande Read Full Story >>>
Trainer talks Pacquiao-Bradley, Zou Shiming changed fighter
By Carlos Cinco, Yibada, Fri, 05 Feb 2016
Two-time Olympic gold medallist and Chinese boxing icon, Zou "Fists of Gold" Shiming (7-1, 2 KO's) just came from a scintillating eighth round technical knockout victory over previously unbeaten Natan Santana Coutinho (12-1, 10 KO's) in Shanghai, China this past weekend. The Chinese boxing standout Read Full Story >>>
Margarito Ordered To Have More Medical Tests Before Return
By Miguel Rivera, BoxingScene.com, Fri, 05 Feb 2016
As a precautionary measure, the boxing commission of Mexico City has stated that former world champion Antonio Margarito will have to undergo special medical tests to prove he is fit to step into the ring. The commission is concerned with his right eye, which was injured during his decision loss to Read Full Story >>>
CTE: Should Boxing Be Terrified?
By Lee Cleveland , Fight Saga, Fri, 05 Feb 2016
Earlier this week, former NFL quarterback Ken Stabler was found to have had Chronic Traumatic Encephalopathy (CTE) after post-mortem tests were done on his brain. CTE is a progressive degenerative disease found in people who have suffered repetitive brain trauma. Individuals with CTE may show Read Full Story >>>
Nietes vs. Estrada
By Edri Aznar, Sun.Star Cebu, Fri, 05 Feb 2016
ALA Promotions is negotiating with Mexican's biggest promoter Zanfer Promotions for a huge deal that could pit two of the best fighters in boxing's lower weight classes - World Boxing Organization (WBO) light flyweight king Donnie Nietes and WBO and World Boxing Association (WBA) flyweight champion Read Full Story >>>
THIS WEDNESDAY! PacBradley PPV Undercard LA Press Conf -- Noon PT
PhilBoxing.com, Fri, 05 Feb 2016



GILBERTO RAMIREZ / ÓSCAR VALDEZ; JOSE RAMÍREZ / EVGENY GRADOVICH TO ANNOUNCE PACQUIAO VS. BRADLEY WORLD CHAMPIONSHIP UNDERCARD AT LOS ANGELES PRESS CONFERENCE This Wednesday! February 10, at Noon PT The Conga Roo Read Full Story >>>
UNRIVALED "RIVALRIES"
PhilBoxing.com, Fri, 05 Feb 2016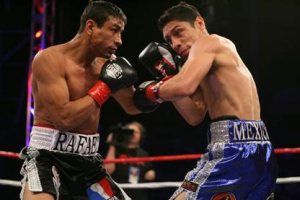 SHOWTIME SPORTS® CONTINUES CELEBRATION OF 30 YEARS OF SHOWTIME CHAMPIONSHIP BOXING® WITH PAULIE AYALA-JOHNNY TAPIA I & II, PLUS ISRAEL VAZQUEZ-RAFAEL MARQUEZ I, II & III NEW YORK (Feb. 4, 2016) – Round 2 of the SHOWTIME Read Full Story >>>
Full Card Announced for Saturday Night's 'Detroit Brawl' at Masonic Temple
PhilBoxing.com, Fri, 05 Feb 2016
The full card has been announced for promoter Dmitriy Salita's "Detroit Brawl" this Saturday, February 6, at 6:30 pm at the iconic Masonic Temple in Downtown Detroit. In the night's main event, WBA #14-ranked cruiserweight Junior "Hurricane" Wright (14-1-1, 11 KOs) of Chicago will face Pittsburg Read Full Story >>>
Canelo's Coach: Khan is an Attractive Fight, Dangerous Speed
By Miguel Rivera, BoxingScene.com, Fri, 05 Feb 2016
The Nevada State Athletic Commission ended weeks of speculation with a unanimous five-person vote for Golden Boy Promotions to host its May 7 HBO Pay-Per-View show at the newly constructed 20,000-seat T-Mobile Arena in Las Vegas, Nevada. Headlining the first-ever boxing event at the new venue, Sa Read Full Story >>>
Sergey Kovalev against the best light heavyweights in history
By Nigel Collins, ESPN.com, Fri, 05 Feb 2016
Nothing could save Jean Pascal. Freddie Roach couldn't save him. His anger couldn't save him. And in the end, the best thing he had going for him, his fighting heart, only made things worse. Like a medieval executioner, unified light heavyweight titlist Sergey Kovalev went about his task in a bus Read Full Story >>>
Canelo Alvarez vs Amir Khan: Tale of the tape
By George Gigney , BoxingNews, Fri, 05 Feb 2016
Saul 'Canelo' Alvarez Name Amir Khan 46-1-1 (32) Record 31-3 (19) 48 Total fights 34 326 Rounds boxed 208 67 KO % 56 July 18, 1990/25 Date of birth/age December 8, 1986/29 October 29, 2005/15 Debut/age July 16, 2005/18 155lbs Weight 147lbs Orthodox Stance Orthodox 5' 9" He Read Full Story >>>
Tyson Fury's hit list contradicts retirement speculation
By Tom Gray, RingTV.com, Fri, 05 Feb 2016
"Being the heavyweight champion of the world and a gypsy makes me harder than a coffin nail." – Tyson Fury Despite reports to the contrary that Tyson Fury may retire from boxing, the 27-year-old heavyweight champion spoke candidly about his future plans with a select group of media membe Read Full Story >>>
Larry Holmes Reads the Tea Leaves
By Robert Ecksel, Boxing.com, Fri, 05 Feb 2016
In defiance of here today, gone tomorrow, Floyd "Money" Mayweather continues to spend as if it's going out of style… "You show me a man says he ain't fighting for money, I'll show you a fool."—Larry Holmes Former heavyweight champion Larry Holmes has no crystal ball. He doesn't do tarot. B Read Full Story >>>
NYSAC under fire: The Inspector General's investigation – Part IV
By Thomas Hauser, RingTV.com, Fri, 05 Feb 2016
On March 26, 2014, with the Inspector General's investigation underway, Governor Andrew Cuomo announced the appointment of David Berlin to fill the vacant post of executive director of the New York State Athletic Commission. Berlin assumed his position on May 1, 2014. Two weeks later, on May 15, Read Full Story >>>
Canelo Alvarez vs. Amir Khan: When The Stars Don't Align
By Cliff Rold, BoxingScene.com, Fri, 05 Feb 2016
The announcement of a middleweight title fight this week between champion Saul Alvarez and former Jr. welterweight titlist Amir Khan couldn't have come at a better time for press and social media. Boxing has very little going on at center stage right now. We're a few weeks away from the next fight t Read Full Story >>>
Canelo-Khan Announcement Stuns Fight World
By Sean Crose, Boxing Insider, Fri, 05 Feb 2016
It was easy to assume the whole thing was a joke. There it was, right there on Twitter: "Proud to announce on May 7th, 2016 @canelo will return to the ring to face @amirkingkhan #CaneloKhan." This came, believe it or not, from Golden Boy honcho Oscar De La Hoya's own page. The announcement was even Read Full Story >>>
FLOYD MAYWEATHER ON HIS BEST FIGHT AND WHAT'S MOST IMPORTANT IN BOXING: OFFENSE OR DEFENSE?
By Ben Thompson, FightHype.com, Fri, 05 Feb 2016
"I mean, knockouts are very important, but every fighter paints a picture in his own way...I've had good days, I've had bad days, but when it's time to fight, I always find a way to win," stated retired undefeated former pound-for-pound king Floyd Mayweather, who shared his thoughts on which aspect Read Full Story >>>
NBA -- Steph Curry is morphing into a legend
By Nico R. Occidental, PhilBoxing.com, Fri, 05 Feb 2016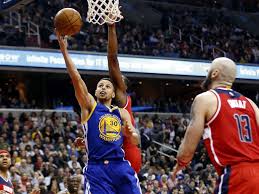 WASHINGTON -- A "​Splash ​B​rother​" is slowly​ becoming a living legend​. And he's only 27. ​On Wednesday night, February 3, 2016, ​​Steph Curry -- the other hal Read Full Story >>>
NBA -- ​​​King James, Cavs fall to Hornets, 106-97
By Eric Biasbas, PhilBoxing.com, Fri, 05 Feb 2016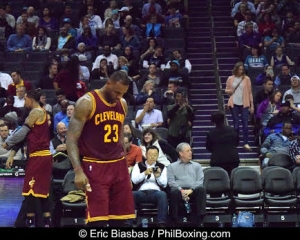 CHARLOTTE --- The Eastern Conference leader Cleveland Cavaliers visited Charlotte riding high on a five game winning streak and were heavily favored to win over the home team. The Hornets however had other plans. Read Full Story >>>
"KUMBINASYON"


Filipino boxing legend Manny Pacquiao resumes his regular column at PhilBoxing.com and now Bandera to express his own thoughts and to be able to communicate to his fans worldwide.


Latest posts from the Forum...
Philippine time (GMT +8)

New members, please read the FORUM RULES before you post.
Not yet a member? Click HERE to register.


tanitanha000: Round:5 Phoenix Supercross live 2016, 1:38 am, 02-07-16



tanitanha000: FS2 AMA Supercross Glendale 2016 Live RD5 stream online, 1:37 am, 02-07-16



phillyboxing: Video: GFL Top 5 Finishes January 2016 Part 2, 1:20 am, 02-07-16



Lifer: How do you feel about Manny right now?, 12:32 am, 02-07-16



genetophile: Juan Manuel Marquez looking to fight two times in 2016 ..., 12:18 am, 02-07-16



genetophile: How do you feel about Manny right now?, 12:17 am, 02-07-16



phillyboxing: RANDY CABALLERO SCORES A KNOCK OUT VICTORY OVER RUBEN GARCIA, 12:15 am, 02-07-16



pinoypalakamongoloid: How do you feel about Manny right now?, 12:12 am, 02-07-16



Tagahangalang: Juan Manuel Marquez looking to fight two times in 2016 ..., 11:41 pm, 02-06-16



Romy Nabas: Juan Manuel Marquez looking to fight two times in 2016 ..., 11:28 pm, 02-06-16



Tagahangalang: Juan Manuel Marquez looking to fight two times in 2016 ..., 11:20 pm, 02-06-16



genetophile: Juan Manuel Marquez looking to fight two times in 2016 ..., 11:16 pm, 02-06-16



Romy Nabas: Juan Manuel Marquez looking to fight two times in 2016 ..., 11:15 pm, 02-06-16



Tagahangalang: Juan Manuel Marquez looking to fight two times in 2016 ..., 11:14 pm, 02-06-16



pilyo2bay: Manny has picken the wrong fighter, Bradley will be too hard, 11:12 pm, 02-06-16



chaphosah: Juan Manuel Marquez looking to fight two times in 2016 ..., 11:11 pm, 02-06-16



genetophile: Juan Manuel Marquez looking to fight two times in 2016 ..., 11:10 pm, 02-06-16



pilyo2bay: Juan Manuel Marquez looking to fight two times in 2016 ..., 11:08 pm, 02-06-16



chaphosah: Manny has picken the wrong fighter, Bradley will be too hard, 11:06 pm, 02-06-16



Tagahangalang: Juan Manuel Marquez looking to fight two times in 2016 ..., 11:04 pm, 02-06-16



genetophile: Juan Manuel Marquez looking to fight two times in 2016 ..., 11:03 pm, 02-06-16



genetophile: Manny the game: If you're Manny what would you do right now?, 11:02 pm, 02-06-16



Tagahangalang: Juan Manuel Marquez looking to fight two times in 2016 ..., 11:02 pm, 02-06-16



genetophile: Manny has picken the wrong fighter, Bradley will be too hard, 11:01 pm, 02-06-16



Tagahangalang: Manny the game: If you're Manny what would you do right now?, 10:59 pm, 02-06-16



Tagahangalang: Manny has picken the wrong fighter, Bradley will be too hard, 10:59 pm, 02-06-16



Tagahangalang: Margarito hits harder so why Pacquiao lost to Mayweather?, 10:57 pm, 02-06-16



pilyo2bay: Manny has picken the wrong fighter, Bradley will be too hard, 10:53 pm, 02-06-16



genetophile: Manny has picken the wrong fighter, Bradley will be too hard, 10:50 pm, 02-06-16



pilyo2bay: Manny has picken the wrong fighter, Bradley will be too hard, 10:48 pm, 02-06-16



genetophile: Manny has picken the wrong fighter, Bradley will be too hard, 10:45 pm, 02-06-16



pilyo2bay: Manny has picken the wrong fighter, Bradley will be too hard, 10:40 pm, 02-06-16



genetophile: Manny has picken the wrong fighter, Bradley will be too hard, 10:34 pm, 02-06-16



Romy Nabas: Manny has picken the wrong fighter, Bradley will be too hard, 10:22 pm, 02-06-16



Romy Nabas: Manny the game: If you're Manny what would you do right now?, 10:16 pm, 02-06-16



gin03: Manny has picken the wrong fighter, Bradley will be too hard, 10:15 pm, 02-06-16



gin03: Margarito hits harder so why Pacquiao lost to Mayweather?, 10:08 pm, 02-06-16



pilyo2bay: Juan Manuel Marquez looking to fight two times in 2016 ..., 10:05 pm, 02-06-16



pilyo2bay: Margarito hits harder so why Pacquiao lost to Mayweather?, 10:00 pm, 02-06-16



Romy Nabas: Juan Manuel Marquez looking to fight two times in 2016 ..., 9:59 pm, 02-06-16



pilyo2bay: Margarito hits harder so why Pacquiao lost to Mayweather?, 9:57 pm, 02-06-16



gin03: Manny the game: If you're Manny what would you do right now?, 9:46 pm, 02-06-16



gin03: Juan Manuel Marquez looking to fight two times in 2016 ..., 9:42 pm, 02-06-16



genetophile: Pac-Mosley = Pac-PBF = Boring???, 9:08 pm, 02-06-16



Gamby Sucaldito: Margarito hits harder so why Pacquiao lost to Mayweather?, 8:04 pm, 02-06-16



thedarkdragon11: Donaire to defend 122 lb title against Bedak, 7:41 pm, 02-06-16



thedarkdragon11: Manny picks to fight Bradley III because he looks like FMJ, 7:38 pm, 02-06-16



thedarkdragon11: Margarito hits harder so why Pacquiao lost to Mayweather?, 7:32 pm, 02-06-16



JoeyInCali: Margarito hits harder so why Pacquiao lost to Mayweather?, 6:28 pm, 02-06-16



Tagahangalang: Margarito hits harder so why Pacquiao lost to Mayweather?, 4:20 pm, 02-06-16



Bolo_Punch: Manny the game: If you're Manny what would you do right now?, 4:08 pm, 02-06-16



JCOOL2329: Margarito hits harder so why Pacquiao lost to Mayweather?, 4:03 pm, 02-06-16



genetophile: Margarito hits harder so why Pacquiao lost to Mayweather?, 3:55 pm, 02-06-16



Durian Peña: Margarito hits harder so why Pacquiao lost to Mayweather?, 3:40 pm, 02-06-16



Gamby Sucaldito: Manny the game: If you're Manny what would you do right now?, 3:29 pm, 02-06-16



Gamby Sucaldito: Margarito hits harder so why Pacquiao lost to Mayweather?, 3:28 pm, 02-06-16



genetophile: Margarito hits harder so why Pacquiao lost to Mayweather?, 3:16 pm, 02-06-16



Gamby Sucaldito: Manny picks to fight Bradley III because he looks like FMJ, 3:00 pm, 02-06-16



dyey_em-si: Manny picks to fight Bradley III because he looks like FMJ, 2:57 pm, 02-06-16



KaPUSA: Margarito hits harder so why Pacquiao lost to Mayweather?, 2:37 pm, 02-06-16



ladiesman26: Freddie Roach: 'Manny Pacquiao is not going to retire!', 2:35 pm, 02-06-16



tu_pac2k15: Margarito hits harder so why Pacquiao lost to Mayweather?, 2:26 pm, 02-06-16



Tagahangalang: Margarito hits harder so why Pacquiao lost to Mayweather?, 1:26 pm, 02-06-16



Tagahangalang: Manny picks to fight Bradley III because he looks like FMJ, 1:21 pm, 02-06-16



JoeyInCali: Juan Manuel Marquez looking to fight two times in 2016 ..., 11:40 am, 02-06-16



rustycooley66: Juan Manuel Marquez looking to fight two times in 2016 ..., 11:35 am, 02-06-16



phillyboxing: 2012 U.S. Olympian Jamel Herring ready for first headlining, 7:50 am, 02-06-16



butchogeez: Manny picks to fight Bradley III because he looks like FMJ, 6:36 am, 02-06-16



mahia012: Watch Hendricks vs Thompson Live Stream, 6:08 am, 02-06-16



phillyboxing: UFC® EXTENDS COMMITMENT TO CLEVELAND CLINIC AND THE PROFESSI, 5:17 am, 02-06-16



phillyboxing: GH3 Promotions Hector Frometa headlines a stacked undercard, 5:02 am, 02-06-16



phillyboxing: FEATHERWEIGHT ENCOUNTER FEATURING GOITI YAMAUCHI VERSUS BUBB, 5:00 am, 02-06-16



Lifer: RIP famed trainer Richie Giachetti, 4:38 am, 02-06-16



JoeyInCali: RIP famed trainer Richie Giachetti, 3:56 am, 02-06-16



phillyboxing: ONE CHAMPIONSHIP RETURNS TO JAKARTA FOR ONE: TRIBE OF WARRIO, 3:43 am, 02-06-16



phillyboxing: WORLD TITLE MATCHUP TO TAKE PLACE ON UPCOMING BROADWAY BOXIN, 3:40 am, 02-06-16



genetophile: Manny the game: If you're Manny what would you do right now?, 3:13 am, 02-06-16



phillyboxing: Sammy Vasquez Jr. welcomes Billel Dib to ProBox Management s, 3:08 am, 02-06-16



dyey_em-si: Manny the game: If you're Manny what would you do right now?, 1:54 am, 02-06-16



JCOOL2329: Manny the game: If you're Manny what would you do right now?, 1:47 am, 02-06-16



dyey_em-si: Manny picks to fight Bradley III because he looks like FMJ, 1:46 am, 02-06-16



dyey_em-si: Manny the game: If you're Manny what would you do right now?, 1:45 am, 02-06-16



dyey_em-si: Margarito hits harder so why Pacquiao lost to Mayweather?, 1:43 am, 02-06-16



phillyboxing: Donaire to defend 122 lb title against Bedak, 1:23 am, 02-06-16



phillyboxing: Donaire to defend 122 lb title against Bedak, 1:22 am, 02-06-16



phillyboxing: RIP famed trainer Richie Giachetti, 1:18 am, 02-06-16



Tagahangalang: Margarito hits harder so why Pacquiao lost to Mayweather?, 1:14 am, 02-06-16



phillyboxing: Surprise, Surprise: Canelo-Khan might include many, 12:42 am, 02-06-16



Super Pac Hater: Manny the game: If you're Manny what would you do right now?, 12:14 am, 02-06-16



roguethebeast: Manny picks to fight Bradley III because he looks like FMJ, 10:13 pm, 02-05-16



Tagahangalang: Manny picks to fight Bradley III because he looks like FMJ, 9:55 pm, 02-05-16



roguethebeast: Manny picks to fight Bradley III because he looks like FMJ, 9:51 pm, 02-05-16



Tagahangalang: Margarito hits harder so why Pacquiao lost to Mayweather?, 9:47 pm, 02-05-16



FunkyDog: Canelo vs Khan ?, 9:27 pm, 02-05-16



Durian Peña: Margarito hits harder so why Pacquiao lost to Mayweather?, 9:26 pm, 02-05-16



Romy Nabas: Margarito hits harder so why Pacquiao lost to Mayweather?, 9:08 pm, 02-05-16



mabarrera: Margarito hits harder so why Pacquiao lost to Mayweather?, 8:47 pm, 02-05-16



ragnarok: Margarito hits harder so why Pacquiao lost to Mayweather?, 8:17 pm, 02-05-16



richard1eye: Margarito hits harder so why Pacquiao lost to Mayweather?, 8:08 pm, 02-05-16



dominic: CANELO ALVAREZ TO BATTLE AMIR KHAN FOR THE WBC, RING MAGAZIN, 8:06 pm, 02-05-16



ladiesman26: Canelo vs Khan ?, 8:00 pm, 02-05-16



ladiesman26: Juan Manuel Marquez looking to fight two times in 2016 ..., 7:51 pm, 02-05-16



Tagahangalang: CANELO ALVAREZ TO BATTLE AMIR KHAN FOR THE WBC, RING MAGAZIN, 7:38 pm, 02-05-16



Tagahangalang: Comment & Cry II, 7:32 pm, 02-05-16



Tagahangalang: Comment & Cry II, 7:31 pm, 02-05-16



Tagahangalang: Manny picks to fight Bradley III because he looks like FMJ, 7:28 pm, 02-05-16



Tagahangalang: Manny picks to fight Bradley III because he looks like FMJ, 7:27 pm, 02-05-16



Tagahangalang: Canelo vs Khan ?, 7:18 pm, 02-05-16



Tagahangalang: Margarito hits harder so why Pacquiao lost to Mayweather?, 7:09 pm, 02-05-16



Tagahangalang: Juan Manuel Marquez looking to fight two times in 2016 ..., 6:53 pm, 02-05-16



rldabomb: CANELO ALVAREZ TO BATTLE AMIR KHAN FOR THE WBC, RING MAGAZIN, 5:35 pm, 02-05-16



Siano69: Canelo vs Khan ?, 5:17 pm, 02-05-16



Tagahangalang: Manny the game: If you're Manny what would you do right now?, 5:04 pm, 02-05-16



butchogeez: Manny the game: If you're Manny what would you do right now?, 4:41 pm, 02-05-16



Tagahangalang: Manny the game: If you're Manny what would you do right now?, 4:33 pm, 02-05-16



Siano69: Manny the game: If you're Manny what would you do right now?, 4:14 pm, 02-05-16



skeet_19: Manny the game: If you're Manny what would you do right now?, 3:52 pm, 02-05-16



marinduque: Juan Manuel Marquez looking to fight two times in 2016 ..., 3:46 pm, 02-05-16



dynamosparks: Margarito hits harder so why Pacquiao lost to Mayweather?, 3:45 pm, 02-05-16



Max Overdrive: Margarito hits harder so why Pacquiao lost to Mayweather?, 3:45 pm, 02-05-16



The Illuminati: Canelo vs Khan ?, 3:37 pm, 02-05-16



rhad: Canelo vs Khan ?, 3:27 pm, 02-05-16



Siano69: Canelo vs Khan ?, 3:26 pm, 02-05-16



Durian Peña: Margarito hits harder so why Pacquiao lost to Mayweather?, 2:58 pm, 02-05-16



The Illuminati: Canelo vs Khan ?, 2:57 pm, 02-05-16



Junorz: Margarito hits harder so why Pacquiao lost to Mayweather?, 2:48 pm, 02-05-16



Junorz: Margarito hits harder so why Pacquiao lost to Mayweather?, 2:31 pm, 02-05-16



Retz: MATHEWS ON FLANAGAN: I WANT TO HURT HIM AND STOP HIM, 2:22 pm, 02-05-16



Retz: FRAMPTON VS. QUIGG WEIGH-IN TICKETS AVAILABLE TOMORROW, 2:21 pm, 02-05-16



The Illuminati: Juan Manuel Marquez looking to fight two times in 2016 ..., 2:15 pm, 02-05-16



The Illuminati: Manny has picken the wrong fighter, Bradley will be too hard, 2:05 pm, 02-05-16



butchogeez: Margarito hits harder so why Pacquiao lost to Mayweather?, 2:02 pm, 02-05-16



dyey_em-si: Manny has picken the wrong fighter, Bradley will be too hard, 2:02 pm, 02-05-16



The Illuminati: Margarito hits harder so why Pacquiao lost to Mayweather?, 1:55 pm, 02-05-16



pinoypalakamongoloid: Margarito hits harder so why Pacquiao lost to Mayweather?, 1:52 pm, 02-05-16



butchogeez: Manny picks to fight Bradley III because he looks like FMJ, 1:37 pm, 02-05-16



marinduque: Manny has picken the wrong fighter, Bradley will be too hard, 1:36 pm, 02-05-16



The Illuminati: Manny picks to fight Bradley III because he looks like FMJ, 12:56 pm, 02-05-16



pilyo2bay: Manny has picken the wrong fighter, Bradley will be too hard, 12:30 pm, 02-05-16



pinoypalakamongoloid: Manny the game: If you're Manny what would you do right now?, 12:25 pm, 02-05-16



pinoypalakamongoloid: Manny picks to fight Bradley III because he looks like FMJ, 12:21 pm, 02-05-16



JCOOL2329: Manny picks to fight Bradley III because he looks like FMJ, 12:19 pm, 02-05-16



The Illuminati: Manny picks to fight Bradley III because he looks like FMJ, 12:18 pm, 02-05-16



pinoypalakamongoloid: Manny picks to fight Bradley III because he looks like FMJ, 12:13 pm, 02-05-16



The Illuminati: Manny has picken the wrong fighter, Bradley will be too hard, 12:10 pm, 02-05-16



dyey_em-si: Manny has picken the wrong fighter, Bradley will be too hard, 11:42 am, 02-05-16



batang kamuning: Manny has picken the wrong fighter, Bradley will be too hard, 11:28 am, 02-05-16



batang kamuning: Manny has picken the wrong fighter, Bradley will be too hard, 11:25 am, 02-05-16



Master Bates: Canelo vs Khan ?, 11:05 am, 02-05-16



Master Bates: CANELO ALVAREZ TO BATTLE AMIR KHAN FOR THE WBC, RING MAGAZIN, 10:39 am, 02-05-16



Max Overdrive: Mark Magsayo vs Yardley Suarez Full Fight Replay, 10:22 am, 02-05-16



whinz: * PROJECT World's Top 5- ELO 2800: GM Wesley So PHI *, 10:05 am, 02-05-16



8 in 8: CANELO ALVAREZ TO BATTLE AMIR KHAN FOR THE WBC, RING MAGAZIN, 9:45 am, 02-05-16



kartog: Canelo vs Khan ?, 9:44 am, 02-05-16



joeyj: #WALANGPASOK | Class suspensions, 9:14 am, 02-05-16



Siano69: Canelo vs Khan ?, 8:23 am, 02-05-16



phillyboxing: Fight Network Presents Golden Boy: Caballero vs. Garcia LIVE, 7:46 am, 02-05-16



dyey_em-si: Juan Manuel Marquez looking to fight two times in 2016 ..., 7:38 am, 02-05-16



Siano69: Juan Manuel Marquez looking to fight two times in 2016 ..., 7:15 am, 02-05-16



gin03: Manny has picken the wrong fighter, Bradley will be too hard, 4:21 am, 02-05-16



gin03: Comment & Cry II, 4:10 am, 02-05-16



phillyboxing: FRAMPTON VS. QUIGG WEIGH-IN TICKETS AVAILABLE TOMORROW, 2:44 am, 02-05-16