LATEST NEWS.


ANTOINE DOUGLAS vs. MICHEL SORO SHOBOX 200 FINAL WEIGHTS AND QUOTES
PhilBoxing.com, Fri, 25 Jul 2014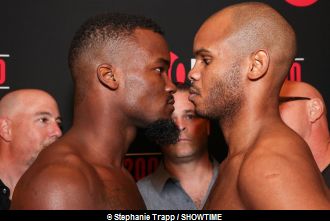 Landmark 200th Telecast From Turning Stone Resort & Casino In Verona, N.Y. Tomorrow/Friday, July 25, LIVE On SHOWTIME At 10 p.m. ET/PT VERONA, N.Y. (July 24, 2014) – Undefeated middleweight prospect Antoine Douglas weig Read Full Story >>>

The Record Breaker
By David Tyler, MaxBoxing.com, Fri, 25 Jul 2014
On June 21, 2003, Lennox Lewis successfully defended his heavyweight belts by scoring a TKO over Vitali Klitschko. The event was held at the Staples Center in Los Angeles, California. Why was this event important...simply because it drew the largest television audience ever to witness a boxing match Read Full Story >>>

DAPUDONG HOPES TO AVENGE HIS IBO TITLE LOSS IN REMATCH IN DAVAO CITY
By Ronnie Nathanielsz, PhilBoxing.com, Fri, 25 Jul 2014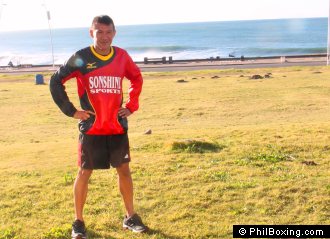 Dapudong. Former IBO super flyweight Edrin "The Sting" Dapudong hopes to avenge the loss of his title in what his manager Manny Pinol claims was a "another example of a hometown decision which was widely criticized even Read Full Story >>>
Big Fight Preview: Gennady Golovkin vs Daniel Geale
By Ted Sares, RingNews24, Fri, 25 Jul 2014
Look for former world champion Daniel "Real Deal" Geale (30-2) to give GGG (29-0) all kinds of issues during the early rounds this Saturday or until Gennady figures him out—whichever occurs first. When that happens, the Kazakhstan bomber will begin to find the right separation as is his wont and beg Read Full Story >>>
Anthony Daniels' inspiring fight against cancer chronicled in documentary short film
By Kevin Iole, Yahoo! Sports, Fri, 25 Jul 2014
Anthony Daniels is a fighter and soon will become a boxer. Despite his burgeoning interest in the sweet science, the 23-year-old former hockey player from Ridgewood, N.J., has been a fighter long before he ever pulled on a pair of boxing gloves. Daniels is an athlete and is proud of his past. He Read Full Story >>>
Mike Tyson set to perform one-man show in Toronto
By Corey Erdman, RingTV.com, Fri, 25 Jul 2014
Canadian fans never saw Mike Tyson fight in their country during his Hall of Fame career but they'll get a chance to see him relive it on stage. The former undisputed heavyweight champion will be bringing his successful one man show, "Mike Tyson: The Undisputed Truth" to the Air Canada Centre in Read Full Story >>>
Mananquil 112, Xiang 111.6 For WBO Asia Pacific Flyweight Title Today in China
By Carlos Costa, PhilBoxing.com, Fri, 25 Jul 2014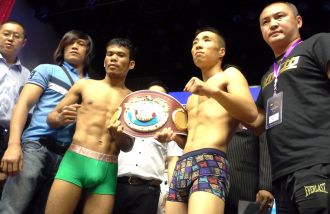 Unbeaten Filipino southpaw Ben Mananquil (10-0-1, 2 KO's) of Zamboanga del Norte (L) weighed-in at 112 lbs (50.80 kgs) while Chinese warrior Xiang Jing (7-3-1, 1 KO) of Tianjin made 111.6 lbs (50.60 kgs) ahead of th Read Full Story >>>
DOUBLE WBO TITLE BOUTS IN CHINA
By Salven L. Lagumbay, PhilBoxing.com, Fri, 25 Jul 2014
Hunan, CHINA--A pair of WBO Asia Pacific title bouts take place today at the Central South University of Forestry and Technology Gym here. Heavyweights Razvan Cojanu and Manuel Alberto Pucheta vie for the WBO Asia Pacific heavyweight title. In the co-feature, China's Xian Jian takes on Filip Read Full Story >>>
SHARAPOVA, MURRAY LEAD STELLAR CAST IN MANILA LEG OF IPTL TOURNAMENT
By Ronnie Nathanielsz, PhilBoxing.com, Fri, 25 Jul 2014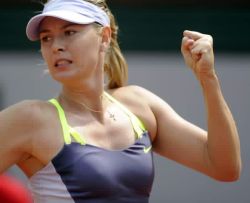 Wimbledon women's singles champion Maria Sharapova and former men's champion Andy Murray will lead a stellar cast of players in the inaugural leg of the International Premier Tennis League tournament to be held at the Smart Araneta C Read Full Story >>>
Fight Network Presents Fury vs. Ustinov LIVE this Saturday at 2 p.m. ET
PhilBoxing.com, Fri, 25 Jul 2014
TORONTO | NEW YORK (July 24, 2014) - Fight Network, the world's premier 24/7 television channel dedicated to complete coverage of combat sports, presents a live broadcast of the Frank Warren and Hennessy Sports-promoted mega show from the Phones 4 U Arena in Manchester, U.K., as hard-hitting British Read Full Story >>>
TOP TRAINER ROBERT GARCIA, WBO SUPER FEATHERWEIGHT CHAMPION MIKEY GARCIA & FORMER WBA LIGHTWEIGHT CHAMPION BRANDON RIOS, CONFIRMED FOR INAUGURAL BOX FAN EXPO TO TAKE PLACE THIS SEPTEMBER IN LAS VEGAS
PhilBoxing.com, Fri, 25 Jul 2014
MEET AND GREET the world's biggest fighters, promoters and industry people at the first time, one of a kind event Las Vegas (JULY 24th, 2014) - The Robert Garcia Boxing academy, with 2013 trainer of the year Robert Garcia along with WBO super featherweight champion Mikey Garcia, and fan favorite Read Full Story >>>
NBA -- Cavs, Bulls angling for Love
By Kelly Manalo, PhilBoxing.com, Fri, 25 Jul 2014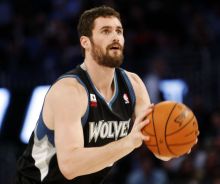 Love. CHICAGO -- The Chicago Bulls are looking to get back into the Kevin Love sweepstakes. According to ESPN, the Bulls are willing to trade forwards Taj Gibson, Nikolai Mirotic, and Doug Mcdermott to Minnesota for Kevin Read Full Story >>>
Bucks Daily - Milwaukee Bucks Dancers Audition Finale is TONIGHT!
PhilBoxing.com, Fri, 25 Jul 2014
MILWAUKEE BUCKS DANCERS AUDITION FINALE IS TONIGHT! – After weeks of preparation that included prep classes, auditions, call-backs, a rigorous boot camp and a vote for the fan favorite, tonight is the night for the Milwaukee Bucks Dancers LIVE audition finale. The LIVE audition finale for the 30 Read Full Story >>>
Boxing is a family tradition for the Peñalosa brothers
By Ryan Songalia, Rappler, Fri, 25 Jul 2014
MANILA, Philippines - The Peñalosa name evokes many fond memories for boxing fans. For three generations the family has churned out fighters, beginning with the patriarch Carl Peñalosa Sr, who was a stablemate of the great Gabriel "Flash" Elorde during the 1960s. The next generation enjoyed even Read Full Story >>>
Boy's Night Out: Golovkin-Geale Preview
By Mohummad Humza Elahi , Boxing.com, Fri, 25 Jul 2014
Geale does form a very credible threat to Golovkin's streak and it's why I believe there is a chance that Geale could be robbed on fight night… On Saturday, July 26th at the Mecca of Boxing, Gennady "Good Boy" Golovkin (29-0) squares off against Daniel Geale (30-2) for the WBA and IBO middlew Read Full Story >>>
Geale Looks To Stop The Golovkin Train Before It Leaves The Station
By Victor Salazar, Tha Boxing Voice, Fri, 25 Jul 2014
The month was August of last year. The scene was The Revel in Atlantic City. The event was Daniel Geale vs. Darren Barker. The moment was the 6th round. The punch was a left to the body. The result was Darren Barker on the ground in agony about to be counted out of the fight. Barker however picked h Read Full Story >>>
Roberto Garcia: I'm A Porsche With Low Mileage
By Jake Donovan, BoxingScene.com, Fri, 25 Jul 2014
Four years ago, a boxer from Texas named Roberto Garcia was summoned to serve as the sacrificial lamb for Antonio Margarito. The disgraced former welterweight champ was riding out a lengthy suspension after getting caught with illegal hand wraps in an eventual knockout loss to Shane Mosley, and need Read Full Story >>>
Nino\'s Retirement
By Ted Sares, The Boxing Tribune, Fri, 25 Jul 2014
When a the 6-foot-4-inch, 250-pound Mexican American heavyweight named David "Nino" Rodriquez ran up an impressive record (on paper) of 36-0 with 34 wins coming by way of KOs, many took notice and asked, is this guy for real; is he another Deontay Wilder? But 24 of his stoppages came in the first ro Read Full Story >>>
PHILIPPINES' DAPUDONG GETS REMATCH WITH SOUTH AFRICAN CHAMP LWANDILE SITYATHA
By Manny Piñol, PhilBoxing.com, Thu, 24 Jul 2014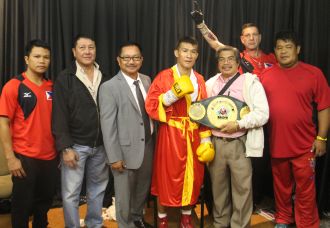 Davao City - The recent controversial loss of Edrin "The Sting" Dapudong, North Cotabato's first world boxing champion, of the IBO Super Flyweight title by split decision to Lwandile Sityatha in East London has set the sta Read Full Story >>>
SONSONA TITLE ELIMINATOR AGAINST JAYSON VELEZ IN THE WORKS
By Ronnie Nathanielsz, PhilBoxing.com, Thu, 24 Jul 2014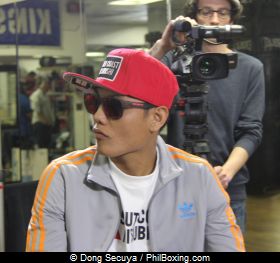 WBC No. 3 ranked featherweight Marvin "Marvelous" Sonsona got some good news on the eve of his 24th birthday today when we informed him of a possible title eliminator against undefeated Jayson La Maravilla"Velez of Puerto Rico Read Full Story >>>
Drian Francisco To Headline August 2nd Card
By Lucas Ketelle, Tha Boxing Voice, Thu, 24 Jul 2014
ThaBoxingVoice.com received notification of hard hitting Filipino former super bantamweight contender Drian Francisco (29-2-1 19KOs) making his debut at 118 lbs. August 2nd at Alameda County Fairgrounds in Pleasanton, CA. Francisco will take on Manuel de los Reyes Herrera (21-13-1 15KOs) of Columbia Read Full Story >>>
Floyd Mayweather Jr.'s burden: A heavy crown
By Tim Smith, RingTV.com, Thu, 24 Jul 2014
NEW YORK CITY – Who would have thought the burden of being the wealthiest athlete in the world, the best boxer on the planet and the standard bearer for an entire sport would be this heavy? Ten years ago if you had asked Floyd Mayweather Jr. if he thought the crown would weigh this much, he probably Read Full Story >>>
Mayweather and Garcia Connected By Corrales
Tha Boxing Voice, Thu, 24 Jul 2014
On October 23rd 1999, long before he would eventually go on to become one of boxings best trainers, over a decade before he would go on to win the prestigious trainer of the year award in 2012, and far before he'd eventually head up a stable of elite fighters including the likes of Mikey Garcia, Non Read Full Story >>>
Could Floyd Mayweather lose to Marcos Maidana in rematch? 3 "What ifs" to consider
By Jake Emen, ProBoxing-fans.com, Thu, 24 Jul 2014
Depending on whom you asked, the first fight between Floyd Mayweather and Marcos Maidana either foreshadowed greater things to come should the hard-charging El Chino get another 12 rounds to work with, or displayed the best-possible performance and outcome that Maidana will ever muster against Maywe Read Full Story >>>
REPLACEMENT OF DODIE BOY PENALOSA JR'S OPPONENT IS EVEN TOUGHER
By Ronnie Nathanielsz, PhilBoxing.com, Thu, 24 Jul 2014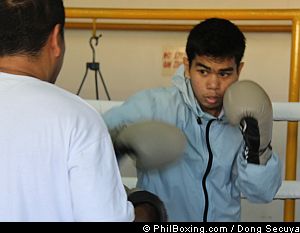 Dodie Boy Penalosa. Dicky Amtiran, the Indonesian fightrer who replaced the original opponent of Dodie Boy Penalosa Jr in Saturday's fight card at the Mandaluyong City Gym is tougher that Yon Ahmed who pulled out d Read Full Story >>>
SONSONA TO FIGHT FOR A WORLD TITLE ELIMINATOR
PhilBoxing.com, Thu, 24 Jul 2014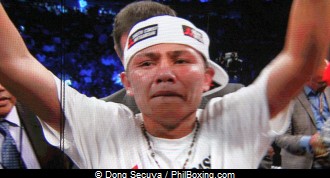 Marvin Sonsona is headed for another lucky break. A few months from now, he will be fighting for a title eliminator in the featherweight division against Jayson Velez, the winner to be the mandatory challenger against t Read Full Story >>>
COACH CHOT READY TO MAKE SOME TOUGH DECISIONS AFTER MIAMI CAMP
By Ronnie Nathanielsz, PhilBoxing.com, Thu, 24 Jul 2014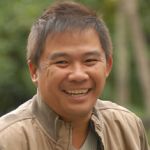 Reyes. Gilas Pilipinas national coach Chot Reyes is ready to make some tough decisions after the players in the Philippine national pool end their training camp in Miami, Florida and head to Spain for the World Cup in la Read Full Story >>>
Straight from the Fountainhead: Gennady Golovkin-Daniel Geale Preview
By Jimmy Tobin , The Cruelest Sport, Thu, 24 Jul 2014
Madison Square Garden hosts a middleweight fight of middling interest this Saturday night, when Kazakh hurt-machine Gennady Golovkin returns to New York to face Daniel Geale. For answers to why Golovkin-Geale is little more than another acceptable fight one need only look to the night of June 7th Read Full Story >>>
Floyd Mayweather Sr: "I can safely say this right here, Floyd's power is stronger than Pacquiao's!"
By Jenna Jay, OTR Boxing Radio, Thu, 24 Jul 2014
'The Battle of East and West,' the name of the event was not memorable, but a punch in that bout between Manny Pacquiao and Ricky Hatton was. In the second round of the bout, Manny Pacquiao shocked the boxing world with his devastating one punch knockout win over the then light welterweight champion Read Full Story >>>
CHALLENGER SNEEZES AT PACQUIAO FIREPOWER
By Recah Trinidad, PhilBoxing.com, Thu, 24 Jul 2014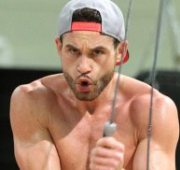 TALL Chris Algieri has an idea on how to deal with Manny Pacquiao. It must be a pretty sound theory that has convinced the unbeaten American he will surely beat the Filipino boxing superhero in Macau next November. Algieri's win-win Read Full Story >>>
NBA issues official statement on controversial Gilas Home Stand event
By Homer D. Sayson, PhilBoxing.com, Thu, 24 Jul 2014
CHICAGO -- On the heels of the cancellation of the exhibition game between Team Gilas against a slew of NBA stars Wednesday night at the Smart Coliseum, the NBA issued an official statement about the matter. Below is the full text from the league. Dubbed as The Last Home Stand, the exhib Read Full Story >>>
BRANDON RIOS MEDIA DAY PHOTOS
PhilBoxing.com, Thu, 24 Jul 2014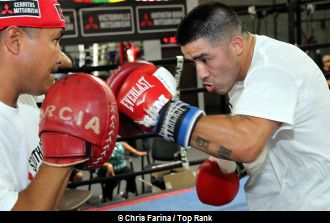 July 23, 2014, Oxnard,Calif. --- Former World Lightweight champion Brandon Rios of Oxnard,Ca. works out with trainer Robert Garcia(L) during media day in Oxnard, Ca. for his eagerly-anticipated 2014 debut in a 10-roun Read Full Story >>>
Undercard Announced for 'Conquerors', ESPN Friday Nights Fights Tripleheader at UIC Pavilion This Friday, July 25
PhilBoxing.com, Thu, 24 Jul 2014



No less than six big fights, featuring local fighting favorites against quality opponents in the welterweight or light welterweight divisions, are scheduled for the undercard of this Friday's stacked nationally televised trip Read Full Story >>>
Notable ShoBox Alums Look Back On The Experiences That Helped Make Them World Champions
PhilBoxing.com, Thu, 24 Jul 2014
Malignaggi, Guerrero, Bradley, Dawson, Hatton, Porter & More Express Praise and Gratitude For "ShoBox: The New Generation'' In Testimonial Videos On The Boxing Blog Plus, Check Out www.ShoBox200.com For Feature Pages On Eight Of The Most Successful Fighters To Graduate From ShoBox They came i Read Full Story >>>
Arum Goes All in on Algieri
By Michael Woods, The Sweet Science, Thu, 24 Jul 2014
Last night I was asking a friend about Bob Arum's unpopular plan for his biggest star in Manny Pacquiao to fight an unheralded nobody this November and he summed it up by saying, "Boxing is stupid, it's awful." I pressed him, "But why? Why is this fight being made?" And like all boxing fans not rela Read Full Story >>>
Oscar De La Hoya is fighting back
By Dan Rafael, ESPN.com, Thu, 24 Jul 2014
LAS VEGAS -- Retired from the ring or not, Oscar De La Hoya will always be a fighter at heart. He won a 1992 Olympic gold medal -- hence the famous "Golden Boy" nickname -- 10 world titles in a then-record six weight divisions, earned some $300 million as the biggest star in boxing for much o Read Full Story >>>
Gennady Golovkin: The Baddest "Good-Boy" in Boxing
By Tyson Bruce, Boxing Insider, Thu, 24 Jul 2014
The most refreshing thing in boxing is when a fighter's name enters the cultural lexicon not through the media spin of a publicist's hand but rather by the influence of his own fists. Not since Manny Pacquiao came from virtual obscurity to ransack and torment the lighter weight divisions has a fight Read Full Story >>>
Rios: 'I am far from being finished'
By Dan Rafael, ESPN.com, Thu, 24 Jul 2014
Former lightweight titlist Brandon Rios has lost two fights in a row: a close decision to Mike Alvarado in their interim junior welterweight rematch, a 2013 fight of the year candidate, followed by a one-sided pasting by Manny Pacquiao in a welterweight fight. After the loss to Pacquiao in Novem Read Full Story >>>
Floyd Mayweather vs. Sugar Ray Leonard
By George Thomas Clark , Boxing.com, Thu, 24 Jul 2014
And I'm glad we're talking about Hagler and Hearns, Floyd, because we all know damn well you wouldn't have fought either of them… In the golden ballroom of a grand casino stands a ring in which I sit flanked by my two guests, Floyd Mayweather and Sugar Ray Leonard. They are here because they Read Full Story >>>
Mayweather granted promoter's license in Nevada by 5-0 vote
By Steve Carp, Las Vegas Review Journal, Thu, 24 Jul 2014
Floyd Mayweather Jr. no longer needs to depend on anyone else to fight in Nevada. On Wednesday, the Nevada Athletic Commission unanimously approved Mayweather's application to hold a promoter's license in the state. By getting his license, Mayweather can be his own promoter of record. He had b Read Full Story >>>
Broner-Taylor Falls Through, Spadafora Possible Front Runner
By Uli Martinez, Tha Boxing Voice, Thu, 24 Jul 2014
The rumored fight between Adrien Broner and Emmanuel Taylor is off before it even had a chance to pick up steam. Taylor's manager, David Price, informed Tha Boxing Voice earlier today that, while the opportunity to fight one of the biggest names in the 140 lb division seemed like a golden one for T Read Full Story >>>
SMOGER / PAVLIK WAS IN THE ZONE!
By Doveed Linder, BoxingMoney.com, Thu, 24 Jul 2014
The Smoger Chronicles Vol. 2 Doveed Linder, Movie Producer, Director, and Writer sits down for another volume of Smoger Chronicles with one of the most prolific referees in the history of boxing: Steve Smoger. Mr. Smoger, a former Ring Magazine award winner as the number one Referee in the wor Read Full Story >>>
'Pacquiao will play with Algieri,' says Penalosa
By Ryan Songalia, Rappler, Thu, 24 Jul 2014
Former two-time boxing champ Gerry Penalosa, seen after knocking out Ratanachai Sor Vorapin in 2008, doesn't feel Chris Algieri can give Pacquiao a real fight. Photo by Mike F. Alquinto/EPA MANILA, Philippines - Former two-time boxing champion Gerry Peñalosa isn't convinced of New Yorker Chris Algi Read Full Story >>>
'BAKBAKAN SA ELORDE' THIS SATURDAY
PhilBoxing.com, Thu, 24 Jul 2014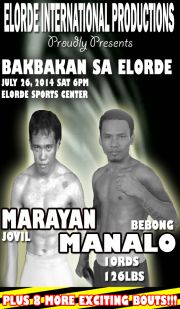 Elorde International Productions presents a double-header event this Saturday, July 26 at the Elorde Sports Center in Paranaque City. Elorde Gym's Bebong Manalo will go up against Jovel Marayan of Hardcore Boxing for 10- Read Full Story >>>
UNDEFEATED IVAN MORALES vs SERGIO FRIAS ON FOX SPORTS 1 & FOX DEPORTES JULY 25
PhilBoxing.com, Thu, 24 Jul 2014
UNDEFEATED IVAN MORALES TO BE FEATURED IN CO-MAIN EVENT AGAINST FELLOW COUNTRYMAN SERGIO FRIAS ON FOX SPORTS 1 & FOX DEPORTES THIS FRIDAY, JULY 25, AT FANTASY SPRINGS RESORT CASINO IN INDIO, CALIF. EXCITING UNDERCARD OF UNDEFEATED PROSPECTS ANNOUNCED PLUS! LEGENDARY ERIK "EL TERRIBLE" MORALES Read Full Story >>>
Gunn Jr back in action August 9!
PhilBoxing.com, Thu, 24 Jul 2014
Hackensack, NJ (July 23, 2014) – Unbeaten Bobby "Kid Dynamite" Gunn Jr. will look for his fifth straight first round knockout when he enters the squared circle Saturday, August 9 at North Hall at Eastern Market in Washington, DC. Fighting for the first time both in the nation's capital as well a Read Full Story >>>
WBA Champ Kalenga Shows Support For Prince Ahead Of August 2nd Title Fight
PhilBoxing.com, Thu, 24 Jul 2014
Since the announcement that Tottenham's Mark Prince is to face Czech Republic's Jiri Svacina, for the MBC International Cruiserweight title on August 2nd, Prince and his team have been inundated with messages of support from fans as well as from those within the boxing community, the latest being f Read Full Story >>>
Paul Mendez, Golovkin's Sparring Partner Says GGG Stops Geale in 7
By Lucas Ketelle, Tha Boxing Voice, Thu, 24 Jul 2014
"I think Gennady [Golvokin] is going to destroy Danny Geale within seven rounds." Paul Mendez (16-2-2 7KOs) said via text message upon reflecting upon his friend he worked with in Big Bear, CA. Mendez, who is currently listed as a top ten middleweight in the United States according to BoxRec.com. He Read Full Story >>>
Nonito Donaire's Guide Back To Superstardom: Humility, Honesty, And True Grit
By Dennis Cruz, Boxing Buzz, Thu, 24 Jul 2014
It's unusual for the mainstream boxing world to pay so much attention to a fighter below the 130 lb. mark. However, "Filipino Flash" Nonito Donaire was a special case. While curiosity was piqued after his 2007 destruction of Vic Darchinyan to win a piece of the flyweight championship puzzle, the Read Full Story >>>
"G4", New York City Media Workout Quotes
PhilBoxing.com, Wed, 23 Jul 2014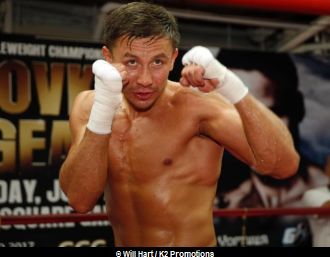 New York City (July 23, 2014) - In front of a packed house of New York City sports media on Tuesday afternoon at the Mendez Boxing Gym, all four TV fighters, GENNADY "GGG" GOLOVKIN, DANIEL "The Real Deal" GEALE, BRYANT "By By" Read Full Story >>>
Ross "The Boss" Burkinshaw looks to gain foothold in Super Flyweight division
PhilBoxing.com, Wed, 23 Jul 2014
Former BBBofC English Super Flyweight titleholder Ross "The Boss" Burkinshaw has officially made his return to the division in which his career began. Burkinshaw, a British Army veteran and former second battalion infantryman, fought his way up the ladder at the 115lb/52.2kg weight limit, and cap Read Full Story >>>
DANNY GARCIA VS. ROD SALKA TAKING PLACE AT 142 POUNDS
By Ben Thompson, FightHype.com, Wed, 23 Jul 2014
Sources close to the situation have informed us that the August 9 jr. welterweight clash between unified WBC & WBA champion Danny Garcia and contender Rod Salka will take place at 142 pounds. The fight was already scheduled to be a non-title fight given that Salka wasn't ranked by either the WBC or Read Full Story >>>
COMMISSIONER'S CORNER: On Judging Missteps, Algieri's Deep Cut, More
By Randy Gordon, The Sweet Science, Wed, 23 Jul 2014
Let's get one thing straight: The decision rendered on the Canelo Alvarez-Erislandy Lara fight was not fixed or pre-ordained, as so many of you have told me through your calls, your texts, your e-mails, your messages and your tweets. Canelo Alvarez-Erislandy Lara. This is the perfect example of w Read Full Story >>>
Maidana Doing Good Work For Mayweather, Says Coach
By Salvador Rodríguez, BoxingScene.com, Wed, 23 Jul 2014
Marcos Maidana (35-4, 31KOs) is going very good work in the gym, according to his new conditioning coach Raul Robles. Maidana has begun his preparations for the September 13th rematch with WBC/WBA welterweight champion Floyd Mayweather Jr. (46-0, 26KOs) at the MGM Grand in Las Vegas. Robles and reno Read Full Story >>>
The Devil and Mr. Nixon
By Pete Ehrmann, Boxing.com, Wed, 23 Jul 2014
Ring phenom-turned-politico Orville Pitts came to terms with one, but the other proved even trickier than Dick… When Orville Pitts was elected a Milwaukee alderman in his first campaign for public office in 1968, his political future looked as bright as the one that had seemed in store for Pitts Read Full Story >>>
THE LOTIERZO LOWDOWN Why Maidana Will Be Easier For Mayweather This Time
By Frank Lotierzo, The Sweet Science, Wed, 23 Jul 2014
When the swarmer/attacker legitimately loses to the boxer or better technician the first time, and this applies to the first Mayweather-Maidana fight, the rematch is usually a rerun and easier for the boxer. Conversely, when the swarmer beats the boxer the first time, it's not out of the ordinary Read Full Story >>>
Much at stake for Golovkin, Geale in Saturday matchup
By Allen Trieu, Fox Sports, Wed, 23 Jul 2014
Boxing fans may not be very familiar with Amar Amari, but he has the distinction of being the last opponent of Gennady Golovkin's who saw the final bell. That was in June of 2008. Since then, Golovkin has finished 16 straight opponents inside the distance. He has knocked out 26 of his 29 profe Read Full Story >>>
Golovkin, Geale faced each other in 2001
By Dan Rafael, ESPN.com, Wed, 23 Jul 2014
When middleweight titlist Gennady Golovkin and former titleholder Daniel Geale square off on Saturday night (HBO, 9:30 ET/PT) at New York's Madison Square Garden, it will not be the first time they have duked it out. Back in 2001, at the amateur East Asian Games tournament in Osaka, Japan, Golov Read Full Story >>>
Boxers to undergo series of AG eliminations
By Marianne L. Saberon-Abalayan, Sun.Star Davao, Wed, 23 Jul 2014
NATIONAL boxers, even after competing in Kazakhstan and China recently, will still undergo a series of eliminations to earn spots in the 17th Asian Games-bound Team Philippines. Former Barangay Una Boxing Team of Davao del Norte mainstays Rey Saludar and Charly Suarez, who each brought home a sil Read Full Story >>>
Blake Caparello: "If I hit Sergey Kovalev and hurt him early, I'll take him out!"
By Robert Brown, OTR Boxing Radio, Wed, 23 Jul 2014
I recently had a chance to speak with former IBO champion and current light heavyweight contender, Blake 'Il Capo' Caparello, ahead of the biggest task of his career. Caparello will be stepping up to fight for the WBO light heavyweight title against unbeaten Sergey Kovalev on August 2 in Atlantic Ci Read Full Story >>>
Boyose Singwangcha gets new foe for ABF title fight in Talisay
By Emmanuel B. Villaruel, The Freeman, Wed, 23 Jul 2014
CEBU, Philippines - Undefeated super featherweight prospect Boyose A. Singwangcha will take on a new opponent in the main event of another slambang slugfest bankrolled by Naris/Wakee Promotions on August 2 at the Tabunok Sports Complex in Talisay City. The fighting pride of San Remigio, Cebu was Read Full Story >>>
Boxing's immediate future seems cluttered with the usual suspects and possibly one new sensation
By Warren Tasker, Edmonton Journal, Wed, 23 Jul 2014
The picture has become much clearer in recent weeks. Boxing has pretty well sorted itself out for the rest of the year. The biggest news – not really – is the Floyd Mayweather-Marcos Maidana rematch on Sept. 13 for the undisputed welterweight belt buckle or whatever it amounts to these days. H Read Full Story >>>
Can Geale dethrone the middleweight king?
By Daniel Nichols, The Roar, Wed, 23 Jul 2014
This Sunday afternoon (AEST), Australia's Daniel Geale will attempt to conquer one of the most dangerous fighters in boxing when he takes on the undefeated Gennady Golovkin. The 33-year-old former IBO, IBF and WBA World Champion is rated a $5.40 outsider to topple the most dangerous man in the d Read Full Story >>>
TOMORROW! Brandon Rios Oxnard Media Workout - Noon PT
PhilBoxing.com, Wed, 23 Jul 2014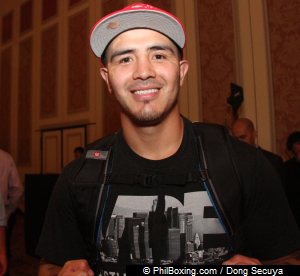 OXNARD, CALIF. (July 22, 2014) -- Former world lightweight champion and pound-for-pound all-action fighter BRANDON "Bam Bam" RIOS and 2012 Trainer of the Year ROBERT GARCIA will host an Oxnard Media Workout Tomorrow! Wednes Read Full Story >>>
NBA -- Kings win 2014 Summer League title
By Homer D. Sayson, PhilBoxing.com, Wed, 23 Jul 2014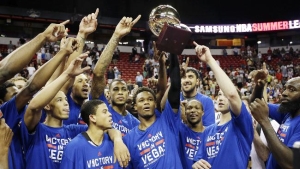 CHICAGO -- The Sacramento Kings uncorked 27 points in the fourth quarter to turn the tables on the Houston Rockets and capture the 2014 Summer League title Monday night at the Thomas and Mack Center in Las Vegas. R Read Full Story >>>
NBA -- A new Marshall in Milwaukee
By Nick Osen, PhilBoxing.com, Wed, 23 Jul 2014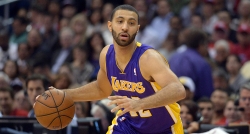 WAUNAKEE -- After being released by the Los Angeles Lakers last July 19, Kendall Marshall quickly found a new home when the Milwaukee Bucks claimed him off the waivers the following day. The Lakers valued Marshall's talents and ha Read Full Story >>>
Amnat Ruenroeng to defend IBF belt against McWilliams Arroyo on Sept. 14
By Anson Wainwright, RingTV.com, Wed, 23 Jul 2014
IBF flyweight titleholder Amnat Ruenroeng will face McWilliams Arroyo on Sept. 14 in Nakhon Ratchasima, Thailand, IBF President Daryl Peoples informed RingTV.com on Tuesday. "That's the date that they've requested," said Peoples, who also confirmed the location city in Thailand with Championships Read Full Story >>>
Tyson Fury: Born Under a Bad Sign
By Robert Ecksel, Boxing.com, Wed, 23 Jul 2014
"Obviously you've got to feel for Tyson who has been hit hard by this postponement after all the training he has put in…" "If it wasn't for bad luck, I wouldn't have no luck at all."—from "Born Under a Bad Sign" Saturday's rematch at the Phones 4 U Arena in Manchester, England, between Dereck Read Full Story >>>
MAYWEATHER PROMOTIONS COULD RECEIVE PROMOTER'S LICENSE IN NEVADA THIS WEDNESDAY
By Ben Thompson, FightHype.com, Wed, 23 Jul 2014
Earlier this month, after submitting an application to the New York State Athletic Commission, Mayweather Promotions received their promoter's license in the state of New York. According to Mayweather Promotions CEO Leonard Ellerbe, it was just the first of many more to come as he revealed that he h Read Full Story >>>
Lem's latest: Is Evander Holyfield retired? Maybe
By Lem Satterfield, RingTV.com, Wed, 23 Jul 2014
On June 26, five-time heavyweight champion Evander Holyfield informed RingTV.com that he was officially retiring, saying, "I'm done." But less than a month later, Holyfield more or less changed his assertion to a definite maybe. "You know, like I've told everybody," said Holyfield, during a Mo Read Full Story >>>
"KUMBINASYON"


Filipino boxing legend Manny Pacquiao resumes his regular column at PhilBoxing.com and now Bandera to express his own thoughts and to be able to communicate to his fans worldwide.


Latest posts from the Forum...
Philippine time (GMT +8)

New members, please read the FORUM RULES before you post.
Not yet a member? Click HERE to register.


armainev: Video Road to Golovkin vs Geale, 9:30 am, 07-25-14



thedarkdragon11: Floyd now his own promoter, 9:28 am, 07-25-14



IceColdBeer: Floyd now his own promoter, 9:19 am, 07-25-14



boy_kinod: Floyd now his own promoter, 9:14 am, 07-25-14



pards_831: $175-million Philippine Arena open for Boxing?, 9:12 am, 07-25-14



spinmasta_25: Floyd now his own promoter, 8:51 am, 07-25-14



JABEZJ: Floyd now his own promoter, 8:47 am, 07-25-14



rldabomb: $175-million Philippine Arena open for Boxing?, 8:45 am, 07-25-14



Dalubhasa: Does any know if this is Mannys Signiture? or fake ?, 8:44 am, 07-25-14



Blitzky22: Floyd now his own promoter, 8:43 am, 07-25-14



rldabomb: $175-million Philippine Arena open for Boxing?, 8:40 am, 07-25-14



PadreDamaso: Floyd now his own promoter, 8:34 am, 07-25-14



PadreDamaso: Pacquiao is 14-1 favorite vs Algieri, 8:33 am, 07-25-14



PadreDamaso: Pacquiao a puppet of Arum?!!, 8:29 am, 07-25-14



rldabomb: $175-million Philippine Arena open for Boxing?, 8:29 am, 07-25-14



Blitzky22: A 6'11" Chinese: Asia's next "big thing" in b, 8:15 am, 07-25-14



JABEZJ: Is Schaefer The Biggest Snake in Boxing?, 8:12 am, 07-25-14



JABEZJ: Chess Olympiad Tromso 2014, 8:06 am, 07-25-14



Blitzky22: Pacquiao a puppet of Arum?!!, 8:04 am, 07-25-14



gwapo123: Road to Golovkin vs Geale Video (HBO Boxing), 8:01 am, 07-25-14



Blitzky22: Tell me Floyd isnt scared of pac?, 7:56 am, 07-25-14



Blitzky22: Tell me Floyd isnt scared of pac?, 7:51 am, 07-25-14



Blitzky22: Does any know if this is Mannys Signiture? or fake ?, 7:49 am, 07-25-14



Diver: What is your Top 15 Pinoy Boxers List?, 7:48 am, 07-25-14



Diver: Tell me Floyd isnt scared of pac?, 7:44 am, 07-25-14



mikebarns: Thank you for the memories Manny, 7:34 am, 07-25-14



The_Awaken: Pacquiao a puppet of Arum?!!, 7:23 am, 07-25-14



mandopacman: Tell me Floyd isnt scared of pac?, 7:20 am, 07-25-14



mandopacman: Floyd's power is stronger than Pacquiao's!, 7:19 am, 07-25-14



mandopacman: Thank you for the memories Manny, 7:17 am, 07-25-14



mandopacman: Pacquiao a puppet of Arum?!!, 7:16 am, 07-25-14



BawalUmihiD2: * PROJECT World's Top 10 - ELO 2775: GM Wesley So PHI *, 7:05 am, 07-25-14



Jamaal Worthy: Chess Olympiad Tromso 2014, 7:01 am, 07-25-14



tagacapitolio: Pacquiao a puppet of Arum?!!, 6:25 am, 07-25-14



tagacapitolio: Thank you for the memories Manny, 6:14 am, 07-25-14



ruzzellorenzo: A 6'11" Chinese: Asia's next "big thing" in b, 6:12 am, 07-25-14



lhovic20: Floyd's power is stronger than Pacquiao's!, 6:02 am, 07-25-14



cutefix: Smartphone: The new cigarettes?, 6:00 am, 07-25-14



TREVSKII: Does any know if this is Mannys Signiture? or fake ?, 5:47 am, 07-25-14



LAsniper: Thank you for the memories Manny, 5:43 am, 07-25-14



LAsniper: Thank you for the memories Manny, 5:42 am, 07-25-14



Pacwan: Pacquiao a puppet of Arum?!!, 5:40 am, 07-25-14



joeyj: Chess Olympiad Tromso 2014, 5:35 am, 07-25-14



TheEnigma: Does any know if this is Mannys Signiture? or fake ?, 4:30 am, 07-25-14



itimtubig: Floyd's power is stronger than Pacquiao's!, 3:55 am, 07-25-14



El Pintor: Does any know if this is Mannys Signiture? or fake ?, 2:37 am, 07-25-14



lhovic20: Tell me Floyd isnt scared of pac?, 2:31 am, 07-25-14



golden lily: Pacquiao a puppet of Arum?!!, 2:15 am, 07-25-14



ringobserver: Tell me Floyd isnt scared of pac?, 1:53 am, 07-25-14



Dalubhasa: Tell me Floyd isnt scared of pac?, 1:48 am, 07-25-14



zordick28: Tell me Floyd isnt scared of pac?, 1:35 am, 07-25-14



Gamby Sucaldito: Thank you for the memories Manny, 1:34 am, 07-25-14



Royce Gracie II: Floyd's power is stronger than Pacquiao's!, 1:20 am, 07-25-14



El Kurugyo: * PROJECT World's Top 10 - ELO 2775: GM Wesley So PHI *, 1:11 am, 07-25-14



tarifsetu: Preview, Gennady Golovkin v Daniel Geale Live HBO PPV Boxing, 1:09 am, 07-25-14



tarifsetu: Streaming online, Gennady Golovkin vs Daniel Geale Live TV, 1:08 am, 07-25-14



MoneyPack: Floyd's power is stronger than Pacquiao's!, 1:01 am, 07-25-14



MoneyPack: Tell me Floyd isnt scared of pac?, 12:54 am, 07-25-14



Flash Jackson: Thank you for the memories Manny, 12:51 am, 07-25-14



itimtubig: Tell me Floyd isnt scared of pac?, 12:46 am, 07-25-14



markang demonyo: Thank you for the memories Manny, 12:43 am, 07-25-14



itimtubig: Does any know if this is Mannys Signiture? or fake ?, 12:42 am, 07-25-14



Flash Jackson: Breaking News: Another plane with 116 passengers has crashed, 12:42 am, 07-25-14



itimtubig: Thank you for the memories Manny, 12:35 am, 07-25-14



MoneyPack: Breaking News: Another plane with 116 passengers has crashed, 12:35 am, 07-25-14



ako_barok: Floyd's power is stronger than Pacquiao's!, 12:24 am, 07-25-14



observer: * PROJECT World's Top 10 - ELO 2775: GM Wesley So PHI *, 12:22 am, 07-25-14



MoneyPack: Does any know if this is Mannys Signiture? or fake ?, 12:18 am, 07-25-14



mandopacman: Thank you for the memories Manny, 12:00 am, 07-25-14



mandopacman: Floyd's power is stronger than Pacquiao's!, 11:55 pm, 07-24-14



mandopacman: Does any know if this is Mannys Signiture? or fake ?, 11:52 pm, 07-24-14



gin03: Floyd's power is stronger than Pacquiao's!, 11:47 pm, 07-24-14



thedarkdragon11: Thank you for the memories Manny, 11:43 pm, 07-24-14



soloboxeo: Thank you for the memories Manny, 11:42 pm, 07-24-14



soloboxeo: Does any know if this is Mannys Signiture? or fake ?, 11:38 pm, 07-24-14



Pancho Pantera: Thank you for the memories Manny, 11:37 pm, 07-24-14



soloboxeo: Breaking News: Another plane with 116 passengers has crashed, 11:33 pm, 07-24-14



thedarkdragon11: Does any know if this is Mannys Signiture? or fake ?, 11:32 pm, 07-24-14



journeyman7: Smartphone: The new cigarettes?, 11:31 pm, 07-24-14



soloboxeo: Breaking News: Another plane with 116 passengers has crashed, 11:30 pm, 07-24-14



bugoyparin: Does any know if this is Mannys Signiture? or fake ?, 11:23 pm, 07-24-14



batang kamuning: Breaking News: Another plane with 116 passengers has crashed, 11:22 pm, 07-24-14



journeyman7: What is your Top 15 Pinoy Boxers List?, 11:18 pm, 07-24-14



oramos: Does any know if this is Mannys Signiture? or fake ?, 11:14 pm, 07-24-14



thedarkdragon11: Floyd's power is stronger than Pacquiao's!, 11:09 pm, 07-24-14



thedarkdragon11: Tell me Floyd isnt scared of pac?, 11:08 pm, 07-24-14



Lifer: Breaking News: Another plane with 116 passengers has crashed, 11:07 pm, 07-24-14



journeyman7: Is Schaefer The Biggest Snake in Boxing?, 10:56 pm, 07-24-14



barakongbaog: Breaking News: Another plane with 116 passengers has crashed, 10:55 pm, 07-24-14



journeyman7: Is Schaefer The Biggest Snake in Boxing?, 10:54 pm, 07-24-14



NonExpert: Tell me Floyd isnt scared of pac?, 10:45 pm, 07-24-14



ringobserver: Is Schaefer The Biggest Snake in Boxing?, 10:35 pm, 07-24-14



wooks425: Golovkin vs Geal - Predictions, 10:30 pm, 07-24-14



Diver: What is your Top 15 Pinoy Boxers List?, 10:28 pm, 07-24-14



allanes33: Gennady Golovkin Career Fight Video Collection, 10:26 pm, 07-24-14



wooks425: Is Schaefer The Biggest Snake in Boxing?, 10:19 pm, 07-24-14



hightimes: Floyd's power is stronger than Pacquiao's!, 10:18 pm, 07-24-14



wooks425: Floyd's power is stronger than Pacquiao's!, 10:18 pm, 07-24-14



jingpac: Floyd's power is stronger than Pacquiao's!, 10:15 pm, 07-24-14



seniorchief: Floyd's power is stronger than Pacquiao's!, 10:06 pm, 07-24-14



MIC TYSON: * PROJECT World's Top 10 - ELO 2775: GM Wesley So PHI *, 9:49 pm, 07-24-14



ako_barok: Tell me Floyd isnt scared of pac?, 9:48 pm, 07-24-14



ako_barok: A 6'11" Chinese: Asia's next "big thing" in b, 9:43 pm, 07-24-14



phillyboxing: Tyson Fury to battle Ustinov on Saturday, 9:31 pm, 07-24-14



phillyboxing: Mayweather gets a Nevada promoter's license, 9:26 pm, 07-24-14



masterjayR24: Breaking News: Another plane with 116 passengers has crashed, 9:22 pm, 07-24-14



Blitzky22: A 6'11" Chinese: Asia's next "big thing" in b, 9:19 pm, 07-24-14



Blitzky22: Pacquiao is 14-1 favorite vs Algieri, 9:02 pm, 07-24-14



Blitzky22: Pacquiao is 14-1 favorite vs Algieri, 8:59 pm, 07-24-14



NonExpert: Floyd's power is stronger than Pacquiao's!, 8:54 pm, 07-24-14



Blitzky22: Tell me Floyd isnt scared of pac?, 8:51 pm, 07-24-14



The_Awaken: I am puzzled about Pacquiao's decision, 8:40 pm, 07-24-14



noel3393: Smartphone: The new cigarettes?, 8:35 pm, 07-24-14



noel3393: Thank you for the memories Manny, 8:34 pm, 07-24-14



noel3393: Pacquiao dares Mayweather to fight for charity, 8:31 pm, 07-24-14



allanes33: Gennady Golovkin Career Fight Video Collection, 8:29 pm, 07-24-14



The_Awaken: Is Schaefer The Biggest Snake in Boxing?, 8:22 pm, 07-24-14



gamekanaba_612: What is your Top 15 Pinoy Boxers List?, 8:02 pm, 07-24-14



itimtubig: Floyd Mayweather Jr Career Fight Video Collection, 7:24 pm, 07-24-14



itimtubig: What is your Top 15 Pinoy Boxers List?, 7:19 pm, 07-24-14



lagako10: What is your Top 15 Pinoy Boxers List?, 7:09 pm, 07-24-14



8 in 8: Does any know if this is Mannys Signiture? or fake ?, 7:09 pm, 07-24-14



8 in 8: Tell me Floyd isnt scared of pac?, 7:03 pm, 07-24-14



itimtubig: Does any know if this is Mannys Signiture? or fake ?, 7:02 pm, 07-24-14



itimtubig: What is your Top 15 Pinoy Boxers List?, 6:57 pm, 07-24-14



Navy Blue: Does any know if this is Mannys Signiture? or fake ?, 6:56 pm, 07-24-14



UrSuperHero: Does any know if this is Mannys Signiture? or fake ?, 6:44 pm, 07-24-14



Navy Blue: Floyd's power is stronger than Pacquiao's!, 6:34 pm, 07-24-14



Diver: What is your Top 15 Pinoy Boxers List?, 6:34 pm, 07-24-14



UrSuperHero: Floyd's power is stronger than Pacquiao's!, 6:32 pm, 07-24-14



Gamby Sucaldito: Xiaomi Mi3 The fastest ever smartphone, 6:16 pm, 07-24-14



paktokyo: Xiaomi Mi3 The fastest ever smartphone, 6:11 pm, 07-24-14



JABEZJ: Xiaomi Mi3 The fastest ever smartphone, 6:10 pm, 07-24-14



Gamby Sucaldito: Xiaomi Mi3 The fastest ever smartphone, 6:08 pm, 07-24-14



BaksingPan: Floyd's power is stronger than Pacquiao's!, 6:08 pm, 07-24-14



doc_hol: Is Schaefer The Biggest Snake in Boxing?, 6:03 pm, 07-24-14



doc_hol: Xiaomi Mi3 The fastest ever smartphone, 5:59 pm, 07-24-14



Gamby Sucaldito: Xiaomi Mi3 The fastest ever smartphone, 5:54 pm, 07-24-14



Navy Blue: Floyd's power is stronger than Pacquiao's!, 5:49 pm, 07-24-14



ambush: A 6'11" Chinese: Asia's next "big thing" in b, 5:42 pm, 07-24-14



dan44: Xiaomi Mi3 The fastest ever smartphone, 5:37 pm, 07-24-14



dan44: Xiaomi Mi3 The fastest ever smartphone, 5:35 pm, 07-24-14



dan44: Xiaomi Mi3 The fastest ever smartphone, 5:33 pm, 07-24-14



butch_babutchka: A 6'11" Chinese: Asia's next "big thing" in b, 5:32 pm, 07-24-14



dan44: Xiaomi Mi3 The fastest ever smartphone, 5:31 pm, 07-24-14



Navy Blue: Tell me Floyd isnt scared of pac?, 5:30 pm, 07-24-14



Gavino Ang: A 6'11" Chinese: Asia's next "big thing" in b, 5:23 pm, 07-24-14



Tarugo Sensei: Manny Pacquiao out of league, 5:22 pm, 07-24-14



marinduque: Does anyone know what gloves mosley wore? agaisnt floyd??, 5:20 pm, 07-24-14



Gamby Sucaldito: Manny Pacquiao out of league, 5:19 pm, 07-24-14



JABEZJ: Is Schaefer The Biggest Snake in Boxing?, 5:19 pm, 07-24-14



Tarugo Sensei: Floyd's power is stronger than Pacquiao's!, 5:16 pm, 07-24-14



Hidden Choker: Floyd's power is stronger than Pacquiao's!, 5:14 pm, 07-24-14



JABEZJ: Floyd's power is stronger than Pacquiao's!, 5:11 pm, 07-24-14



Hidden Choker: Floyd's power is stronger than Pacquiao's!, 5:11 pm, 07-24-14



JABEZJ: Tell me Floyd isnt scared of pac?, 5:10 pm, 07-24-14



Tagahangalang: Tell me Floyd isnt scared of pac?, 5:10 pm, 07-24-14



Hidden Choker: Floyd's power is stronger than Pacquiao's!, 5:08 pm, 07-24-14



JABEZJ: Floyd's power is stronger than Pacquiao's!, 5:06 pm, 07-24-14



JABEZJ: A 6'11" Chinese: Asia's next "big thing" in b, 5:05 pm, 07-24-14



gambol: A 6'11" Chinese: Asia's next "big thing" in b, 5:04 pm, 07-24-14



itimtubig: Floyd's power is stronger than Pacquiao's!, 5:03 pm, 07-24-14



Hidden Choker: Does anyone know what gloves mosley wore? agaisnt floyd??, 4:59 pm, 07-24-14



Hidden Choker: Floyd's power is stronger than Pacquiao's!, 4:54 pm, 07-24-14



navi85gator: Tell me Floyd isnt scared of pac?, 4:54 pm, 07-24-14



JoeyInCali: Does anyone know what gloves mosley wore? agaisnt floyd??, 4:48 pm, 07-24-14



itimtubig: Manny Pacquiao out of league, 4:43 pm, 07-24-14



Pan Ops: Floyd's power is stronger than Pacquiao's!, 4:43 pm, 07-24-14



itimtubig: Tell me Floyd isnt scared of pac?, 4:34 pm, 07-24-14



waloof: Tell me Floyd isnt scared of pac?, 4:33 pm, 07-24-14



UrSuperHero: Tell me Floyd isnt scared of pac?, 4:26 pm, 07-24-14



itimtubig: I am puzzled about Pacquiao's decision, 4:24 pm, 07-24-14



nonongsanmateo: Tell me Floyd isnt scared of pac?, 4:22 pm, 07-24-14



UrSuperHero: Is Schaefer The Biggest Snake in Boxing?, 4:21 pm, 07-24-14



itimtubig: Tell me Floyd isnt scared of pac?, 4:20 pm, 07-24-14



UrSuperHero: Tell me Floyd isnt scared of pac?, 4:18 pm, 07-24-14



JABEZJ: Tell me Floyd isnt scared of pac?, 4:14 pm, 07-24-14



Hidden Choker: A 6'11" Chinese: Asia's next "big thing" in b, 4:13 pm, 07-24-14



journeyman7: Is Schaefer The Biggest Snake in Boxing?, 4:11 pm, 07-24-14



JABEZJ: Does anyone know what gloves mosley wore? agaisnt floyd??, 4:10 pm, 07-24-14



journeyman7: Is Schaefer The Biggest Snake in Boxing?, 4:06 pm, 07-24-14



Caligula: A 6'11" Chinese: Asia's next "big thing" in b, 3:56 pm, 07-24-14



journeyman7: What is your Top 15 Pinoy Boxers List?, 3:55 pm, 07-24-14



Caligula: A 6'11" Chinese: Asia's next "big thing" in b, 3:53 pm, 07-24-14



marinduque: Does anyone know what gloves mosley wore? agaisnt floyd??, 3:52 pm, 07-24-14



UrSuperHero: Tell me Floyd isnt scared of pac?, 3:51 pm, 07-24-14



UrSuperHero: Does anyone know what gloves mosley wore? agaisnt floyd??, 3:48 pm, 07-24-14



waloof: What is your Top 15 Pinoy Boxers List?, 3:41 pm, 07-24-14



dominic: A 6'11" Chinese: Asia's next "big thing" in b, 3:36 pm, 07-24-14



Hidden Choker: A 6'11" Chinese: Asia's next "big thing" in b, 3:26 pm, 07-24-14



doc_hol: A 6'11" Chinese: Asia's next "big thing" in b, 3:12 pm, 07-24-14



dominic: A 6'11" Chinese: Asia's next "big thing" in b, 3:11 pm, 07-24-14



marinduque: Does anyone know what gloves mosley wore? agaisnt floyd??, 3:10 pm, 07-24-14



mikebarns: Does anyone know what gloves mosley wore? agaisnt floyd??, 2:48 pm, 07-24-14



Navy Blue: Does anyone know what gloves mosley wore? agaisnt floyd??, 2:43 pm, 07-24-14



Hidden Choker: A 6'11" Chinese: Asia's next "big thing" in b, 2:29 pm, 07-24-14



marinduque: Does anyone know what gloves mosley wore? agaisnt floyd??, 2:28 pm, 07-24-14



Hidden Choker: A 6'11" Chinese: Asia's next "big thing" in b, 2:23 pm, 07-24-14



Hidden Choker: A 6'11" Chinese: Asia's next "big thing" in b, 2:20 pm, 07-24-14



Hidden Choker: A 6'11" Chinese: Asia's next "big thing" in b, 2:17 pm, 07-24-14



UrSuperHero: Does anyone know what gloves mosley wore? agaisnt floyd??, 2:11 pm, 07-24-14



JABEZJ: Does anyone know what gloves mosley wore? agaisnt floyd??, 2:04 pm, 07-24-14



UrSuperHero: Does anyone know what gloves mosley wore? agaisnt floyd??, 2:03 pm, 07-24-14



pranzer: * PROJECT World's Top 10 - ELO 2775: GM Wesley So PHI *, 1:53 pm, 07-24-14



JCOOL2329: A 6'11" Chinese: Asia's next "big thing" in b, 1:37 pm, 07-24-14



Diver: Manny Pacquiao out of league, 1:37 pm, 07-24-14



Haiyan: A 6'11" Chinese: Asia's next "big thing" in b, 1:35 pm, 07-24-14



Haiyan: What is your Top 15 Pinoy Boxers List?, 1:31 pm, 07-24-14



asteroid_punch: A 6'11" Chinese: Asia's next "big thing" in b, 1:29 pm, 07-24-14



Navy Blue: What is your Top 15 Pinoy Boxers List?, 1:08 pm, 07-24-14



goldunderfire: A 6'11" Chinese: Asia's next "big thing" in b, 1:03 pm, 07-24-14



pugakss: Manny Pacquiao out of league, 12:45 pm, 07-24-14



nonongsanmateo: Pacquiao is 14-1 favorite vs Algieri, 12:43 pm, 07-24-14



Tornado Chaser: A 6'11" Chinese: Asia's next "big thing" in b, 12:07 pm, 07-24-14



Navy Blue: I am puzzled about Pacquiao's decision, 12:06 pm, 07-24-14



JABEZJ: A 6'11" Chinese: Asia's next "big thing" in b, 11:50 am, 07-24-14



Tornado Chaser: A 6'11" Chinese: Asia's next "big thing" in b, 11:47 am, 07-24-14



Hidden Choker: A 6'11" Chinese: Asia's next "big thing" in b, 11:33 am, 07-24-14



edap: A 6'11" Chinese: Asia's next "big thing" in b, 11:32 am, 07-24-14



Hidden Choker: A 6'11" Chinese: Asia's next "big thing" in b, 11:13 am, 07-24-14



Hidden Choker: A 6'11" Chinese: Asia's next "big thing" in b, 11:09 am, 07-24-14



lagako10: A 6'11" Chinese: Asia's next "big thing" in b, 11:01 am, 07-24-14



JABEZJ: A 6'11" Chinese: Asia's next "big thing" in b, 11:00 am, 07-24-14



Hidden Choker: A 6'11" Chinese: Asia's next "big thing" in b, 10:53 am, 07-24-14



Iring-banbanon: A 6'11" Chinese: Asia's next "big thing" in b, 10:44 am, 07-24-14



Pidong: I am puzzled about Pacquiao's decision, 10:44 am, 07-24-14



Hidden Choker: Pacquiao is 14-1 favorite vs Algieri, 10:42 am, 07-24-14



lytbendah: Pacquiao is 14-1 favorite vs Algieri, 10:36 am, 07-24-14



Hidden Choker: Pacquiao is 14-1 favorite vs Algieri, 10:35 am, 07-24-14



TheProfessor: "Boxing is Stupid" -Bob Arum, 10:32 am, 07-24-14



Diver: What is your Top 15 Pinoy Boxers List?, 10:28 am, 07-24-14



Diver: Manny Pacquiao out of league, 10:27 am, 07-24-14



Hidden Choker: A 6'11" Chinese: Asia's next "big thing" in b, 10:26 am, 07-24-14



Diver: Manny Pacquiao out of league, 10:24 am, 07-24-14



lytbendah: Pacquiao is 14-1 favorite vs Algieri, 10:20 am, 07-24-14



Hidden Choker: A 6'11" Chinese: Asia's next "big thing" in b, 10:14 am, 07-24-14



Hidden Choker: A 6'11" Chinese: Asia's next "big thing" in b, 10:12 am, 07-24-14



Jessy123: $175-million Philippine Arena open for Boxing?, 10:04 am, 07-24-14



wambo: What is your Top 15 Pinoy Boxers List?, 10:00 am, 07-24-14



az05022008: I am puzzled about Pacquiao's decision, 9:54 am, 07-24-14



JoeyInCali: I am puzzled about Pacquiao's decision, 9:53 am, 07-24-14



Hidden Choker: I am puzzled about Pacquiao's decision, 9:52 am, 07-24-14



the boss: I am puzzled about Pacquiao's decision, 9:46 am, 07-24-14



andrew23: HBO Road to Golovkin vs Geale Video, 9:46 am, 07-24-14



Hidden Choker: $175-million Philippine Arena open for Boxing?, 9:45 am, 07-24-14



Hidden Choker: I am puzzled about Pacquiao's decision, 9:32 am, 07-24-14



Hidden Choker: Manny Pacquiao out of league, 9:19 am, 07-24-14



thedarkdragon11: I am puzzled about Pacquiao's decision, 9:17 am, 07-24-14



Hidden Choker: Pacquiao a puppet of Arum?!!, 9:15 am, 07-24-14



Hidden Choker: Pacquiao is 14-1 favorite vs Algieri, 9:13 am, 07-24-14



phillyboxing: M-1 Challenge in China deal announced 10-year agreement star, 9:12 am, 07-24-14



Retz: Fight Network Presents Golden Boy LIVE: Gomez vs. Paris Frid, 9:11 am, 07-24-14



phillyboxing: Fight Network Presents Golden Boy LIVE: Gomez vs. Paris Frid, 9:10 am, 07-24-14



Retz: Welterweights García, Prescott Headline ESPN Friday Night Fi, 9:08 am, 07-24-14



phillyboxing: Welterweights García, Prescott Headline ESPN Friday Night Fi, 9:08 am, 07-24-14



Retz: "G4?, New York City Media Workout Quotes, 8:51 am, 07-24-14



Retz: HBO World Championship Boxing Doubleheader from Madison Squa, 8:51 am, 07-24-14



Retz: Jerry "The KIng's Son Odom" Looking for an explosive perform, 8:50 am, 07-24-14



allanes33: Champions of Gold Fight Replays, 8:49 am, 07-24-14



igelii: I am puzzled about Pacquiao's decision, 8:49 am, 07-24-14



Retz: Undercard Announced for 'Conquerors', ESPN Friday Nights Fig, 8:48 am, 07-24-14



allanes33: Brian Viloria vs Jose Alfredo Zuniga Fight Video, 8:47 am, 07-24-14



allanes33: Rigondeaux vs Kokietgym Working Replay Video, 8:45 am, 07-24-14



mandopacman: $175-million Philippine Arena open for Boxing?, 8:14 am, 07-24-14



gwapo123: Road to Golovkin vs Geale Video (HBO Boxing), 8:11 am, 07-24-14



mysql: Aussie Olympian now a contender for Pacquiao's title, 8:11 am, 07-24-14



allanes33: Abner Mares vs Jonathan Oquendo Full Fight, 8:10 am, 07-24-14



JABEZJ: $175-million Philippine Arena open for Boxing?, 8:06 am, 07-24-14



gwapo123: Mercito Gesta vs Luis Arceo Replay Video <working link&gt, 8:06 am, 07-24-14



gwapo123: Zou Shiming vs Luis De la Rosa Full Replay Video, 8:04 am, 07-24-14



gwapo123: Viloria vs Zuniga Full Fight Replay Video, 8:02 am, 07-24-14



gwapo123: Viloria vs Zuniga Replay Full Fight, 8:00 am, 07-24-14



powsalud: $175-million Philippine Arena open for Boxing?, 8:00 am, 07-24-14



8 in 8: Pacquiao is 14-1 favorite vs Algieri, 7:46 am, 07-24-14



JudgeHenryVerniz: $175-million Philippine Arena open for Boxing?, 7:21 am, 07-24-14



jacksonmann: Aussie Olympian now a contender for Pacquiao's title, 7:09 am, 07-24-14



Thunder_knuckles: I am puzzled about Pacquiao's decision, 6:53 am, 07-24-14



tarifsetu: Watch live Golovkin vs Geale online HBO boxing streaming HD, 6:37 am, 07-24-14



tarifsetu: Golovkin vs Geale Live on Mac, PC, I phone, Apples, Android, 6:36 am, 07-24-14



tarifsetu: Free, Golovkin vs Geale Live streaming HBO boxing TV, 6:35 am, 07-24-14



tarifsetu: Streaming HBO, Golovkin vs Geale Live Boxing PPV watch, 6:34 am, 07-24-14



phillyboxing: Undercard Announced for 'Conquerors', ESPN Friday Nights Fig, 6:21 am, 07-24-14



chot: With Krasimir Mladenov injured, Cully Butterfield vs. Ronny, 6:17 am, 07-24-14



rldabomb: I am puzzled about Pacquiao's decision, 6:17 am, 07-24-14



phillyboxing: With Krasimir Mladenov injured, Cully Butterfield vs. Ronny, 6:16 am, 07-24-14



rldabomb: I am puzzled about Pacquiao's decision, 6:14 am, 07-24-14



JoeyInCali: I am puzzled about Pacquiao's decision, 6:01 am, 07-24-14



lhovic20: I am puzzled about Pacquiao's decision, 5:48 am, 07-24-14



Pacwan: Pacquiao a puppet of Arum?!!, 5:46 am, 07-24-14



gwapo123: Road to Golovkin vs Geale Video (HBO Boxing), 5:23 am, 07-24-14



phillyboxing: Jerry "The KIng's Son Odom" Looking for an explosive perform, 5:08 am, 07-24-14



phillyboxing: HBO World Championship Boxing Doubleheader from Madison Squa, 5:05 am, 07-24-14



phillyboxing: Ross "The Boss" Burkinshaw looks to gain foothold in Super F, 5:01 am, 07-24-14



JoeyInCali: I am puzzled about Pacquiao's decision, 4:37 am, 07-24-14



JCOOL2329: What is your Top 15 Pinoy Boxers List?, 4:36 am, 07-24-14



ringobserver: Scoop Malinowski pumped for G4, 4:34 am, 07-24-14



MoneyPack: Pacquiao is 14-1 favorite vs Algieri, 4:26 am, 07-24-14



The brain: Pacquiao a puppet of Arum?!!, 4:15 am, 07-24-14



phillyboxing: "G4?, New York City Media Workout Quotes, 4:14 am, 07-24-14



phillyboxing: VIDEO: G4 Mike Perez Media Day, 4:09 am, 07-24-14



phillyboxing: VIDEO: Bryant Jennings Media Day, 4:06 am, 07-24-14



Lanski2000: Pacquiao a puppet of Arum?!!, 3:59 am, 07-24-14



golden lily: Pacquiao a puppet of Arum?!!, 3:56 am, 07-24-14



johncina: Nascar##Eldora Speedway Live Streaming Online, 3:55 am, 07-24-14



tool: I am puzzled about Pacquiao's decision, 3:54 am, 07-24-14



L1RK1N: What is your Top 15 Pinoy Boxers List?, 3:36 am, 07-24-14



johncina: Kickoff Geale vs Golovkin live streaming boxing Watch HBO FI, 2:59 am, 07-24-14



tarifsetu: Gennady Golovkin vs Daniel Geale Live streaming HBO fight, 2:42 am, 07-24-14



Lanski2000: Manny Pacquiao out of league, 2:30 am, 07-24-14



JoeyInCali: I am puzzled about Pacquiao's decision, 2:26 am, 07-24-14



pugakss: $175-million Philippine Arena open for Boxing?, 2:25 am, 07-24-14



pugakss: Manny Pacquiao out of league, 2:16 am, 07-24-14



Tata Lino: HBO PPV: Golovkin vs Geale Live streaming highlights, 2:13 am, 07-24-14



Dalubhasa: Pacquiao a puppet of Arum?!!, 1:48 am, 07-24-14



lhovic20: I am puzzled about Pacquiao's decision, 1:34 am, 07-24-14



tarifsetu: Free do cast, Daniel Geale vs Gennady Golovkin Live Boxing, 1:33 am, 07-24-14



JoeyInCali: I am puzzled about Pacquiao's decision, 1:28 am, 07-24-14



lhovic20: I am puzzled about Pacquiao's decision, 1:12 am, 07-24-14



peggymcfarland121: Kickoff Geale vs Golovkin live streaming boxing Watch HBO FI, 12:54 am, 07-24-14



peggymcfarland121: Kickoff Geale vs Golovkin live streaming boxing Watch HBO FI, 12:49 am, 07-24-14



killabot: I am puzzled about Pacquiao's decision, 12:09 am, 07-24-14



andrew23: HBO Road to Golovkin vs Geale Video, 12:08 am, 07-24-14



chot: Fundraiser via MP8.ph (official site)?, 12:06 am, 07-24-14



MoneyPack: Pacquiao a puppet of Arum?!!, 12:03 am, 07-24-14



thedarkdragon11: What is your Top 15 Pinoy Boxers List?, 11:54 pm, 07-23-14



allanes33: 2014 Fight Replay Video Collection, 11:52 pm, 07-23-14



Manny Pookyaw: What is your Top 15 Pinoy Boxers List?, 11:51 pm, 07-23-14



Manny Pookyaw: Zou Shiming vs Luis De la Rosa Fight Replay, 11:49 pm, 07-23-14



armainev: Mercito Gesta vs Luis Arceo Fight Video, 11:49 pm, 07-23-14



armainev: Zou Shiming vs Luis De la Rosa Fight Replay, 11:43 pm, 07-23-14



thedarkdragon11: What is your Top 15 Pinoy Boxers List?, 11:36 pm, 07-23-14



armainev: Brian Viloria vs. Jose Alfredo Zuniga Fight Replay, 11:35 pm, 07-23-14



thedarkdragon11: Toughest Job in Sports: Sparring partner for Manny Pacquiao, 11:35 pm, 07-23-14



armainev: Guillermo Rigondeaux vs Sod Kokietgym Fight Replay, 11:31 pm, 07-23-14



laercio: PLDT Defends Itself - slowest internet connection, 11:26 pm, 07-23-14



tarifsetu: Watch (PPV) Golovkin vs Geale Live streaming Boxing TV, 11:02 pm, 07-23-14



tarifsetu: HBO PPV: Golovkin vs Geale Live streaming highlights, 11:00 pm, 07-23-14



tarifsetu: Live video, Gennady Golovkin vs Daniel Geale online streamin, 10:58 pm, 07-23-14



tarifsetu: Daniel Geale vs Gennady Golovkin Live streaming HBO Boxing, 10:57 pm, 07-23-14



tarifsetu: Golovkin's WBA middleweight - Golovkin vs Geale Live stream, 10:55 pm, 07-23-14



gin03: I am puzzled about Pacquiao's decision, 10:47 pm, 07-23-14



ricardoricafort: * PROJECT World's Top 10 - ELO 2775: GM Wesley So PHI *, 10:29 pm, 07-23-14



lhovic20: HBO (PPV) Golovkin vs Geale Live streaming online Boxing TV, 10:29 pm, 07-23-14



may12: Toughest Job in Sports: Sparring partner for Manny Pacquiao, 10:12 pm, 07-23-14



UrSuperHero: I am puzzled about Pacquiao's decision, 10:09 pm, 07-23-14



gwapo123: Viloria vs Zuniga Full Fight Replay Video, 9:59 pm, 07-23-14



may12: What is your Top 15 Pinoy Boxers List?, 9:56 pm, 07-23-14



gwapo123: Mercito Gesta vs Luis Arceo Replay Video <working link&gt, 9:51 pm, 07-23-14



gwapo123: Rigondeaux vs Kokietgym Fight Replay Video, 9:48 pm, 07-23-14



gwapo123: Zou Shiming vs Luis De la Rosa Full Replay Video, 9:47 pm, 07-23-14