LATEST NEWS.


WBC SAYS TACONING TO LAUNCH TERRIFIC CHALLENGE FOR LIGHT FLYWEIGHT TITLE
By Ronnie Nathanielsz, PhilBoxing.com, Wed, 29 Jun 2016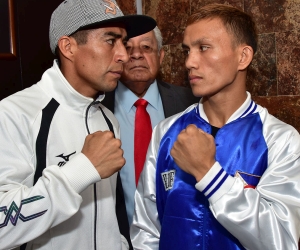 The World Boxing Council says that in a battle of southpaws, Filipino KO artist, 29 year old Jonathan "Lightning" Taconing is coming to Arena Coliseo, near to Mexico City to launch a terrific challenge, as number one Read Full Story >>>

Jonathan Taconing's July 2 title shot goes beyond glory
By Ryan Songalia, RingTV.com, Wed, 29 Jun 2016
MANILA, Philippines – The smell of sweat and hard work filled the air of the dusty Elorde Sports Center. The sound of the speed bags were drowned out by the cockfighting taking place upstairs. There were few indications that this was anything other than another mundane Wednesday afternoon in the bas Read Full Story >>>

Gilberto Ramirez: 'What Canelo is doing is very disappointing'
By Kevin Iole, Yahoo! Sports, Wed, 29 Jun 2016
As a boxing fan, Gilberto 'Zurdo' Ramirez is disappointed Canelo Alvarez is avoiding Gennady Golovkin. (Mikey Williams/Top Rank) Amir Khan was still being attended to by the ringside physician after suffering a brutal knock out, courtesy of Canelo Alvarez, when Alvarez ran over to the ropes at th Read Full Story >>>

Pacquiao ready for legislative tasks as senator
By Josef T. Ramos, The Manila Times, Wed, 29 Jun 2016
Manny Pacquiao may have incurred the most number of absences at the House of Representatives but this time, he will devote his time to his tasks as a senator, his camp said Tuesday. Pacquiao's Media Officer Aquiles Zonio said Pacquiao will focus on his legislative tasks because there will no long Read Full Story >>>

ANTONIO OROZCO AND JOSEPH DIAZ, JR. TO CO-HEADLINE HBO LATINO® BOXING EVENT ON SATURDAY, JULY 30
PhilBoxing.com, Wed, 29 Jun 2016
LIVE FROM FANTASY SPRINGS RESORT CASINO IN INDIO, CALIF. Tickets on Sale, Friday, July 1! LOS ANGELES (June 28, 2016) - As California battles through a sizzling heat wave, the Summer of 2016 will get even hotter on Saturday, July 30, as two of SoCal's undefeated top rising stars return to th Read Full Story >>>

MIKEY GARCIA RETURNS ON JULY 30 FOR STACKED NIGHT OF BOXING ON SHOWTIME AND SHOWTIME EXTREME FROM BARCLAYS CENTER PRESENTED BY PBC
PhilBoxing.com, Wed, 29 Jun 2016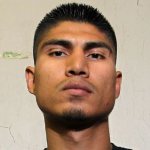 SHOWTIME CHAMPIONSHIP BOXING® – 9 p.m. ET/6 p.m. PT Leo Santa Cruz Defends WBA Featherweight Championship vs. Carl Frampton Two-Division Champ Mikey Garcia Returns Against Former Champion Elio Rojas Tony Harrison Read Full Story >>>
RAGING BABE BRUNCH NEW YORK, NEW YORK A SUCCESS, DUVA HONORED
PhilBoxing.com, Wed, 29 Jun 2016
NEW YORK - June 28, 2016 - Inspiration was in the air June 11th as the women of boxing gathered at Seven Bistro for The Raging Babe Brunch, New York, New York, Raging Babe Events' seventh gathering of its kind, designed to break barriers and leverage contacts to conduct business and build friendship Read Full Story >>>
David Benavidez - I got my eye on all the champions at super middleweight
PhilBoxing.com, Wed, 29 Jun 2016
PHOENIX, AZ (June 28, 2016) - Unbeaten Mexican-American super-middleweight, David "El Bandera Roja" Benavidez (15-0, 14 KOs) is eager to stamp his name in the division. This past Saturday at the Barclays Center in Brooklyn, New York, Benavidez stopped former undefeated Canadian, Francy Ntetu (16-1, Read Full Story >>>
DiBella Entertainment signs Conn. Teenage Prospect Mykey Williams
PhilBoxing.com, Wed, 29 Jun 2016
NEW YORK, N.Y. (June 28, 2016) - DiBella Entertainment has announced the signing of E. Hartford, Connecticut 18-year-old welterweight prospect Mykquan "Mykey" Williams (1-0, 1 KO) to an exclusive promotional contract. Williams, who is currently finishing his junior year at A.I. Prince Technical Read Full Story >>>
EXCLUSIVE Peter Fury: 'We look forward to the Anthony Joshua fight, he is not a serious test'
By George Gigney , BoxingNews, Wed, 29 Jun 2016
PETER FURY, trainer and uncle of heavyweight supremo Tyson Fury, is eager for his charge to fight Anthony Joshua, who he feels is 'not a serious test'. WBA and WBO champion Fury's scheduled rematch with Wladimir Klitschko has been postponed until October after the champion injured his ankle duri Read Full Story >>>
Kenny Porter: "I hope that Keith Thurman is a man of his word and he gives Shawn Porter the rematch"
By Robert Brown, OTR Boxing Radio, Wed, 29 Jun 2016
Boxing trainer, Kenny Porter is the father and lead corner man for his son, former IBF welterweight champion Shawn Porter. The two are coming off a fight of the year candidate bout with Keith Thurman, a fight that ended after twelve rounds with Thurman getting a close decision, 115-113 on all judges Read Full Story >>>
Almost Lost in the Shuffle: Jarrett Hurd
By Ted Sares, The Boxing Tribune, Wed, 29 Jun 2016
"He was taking a lot of shots, but he knew how to survive… It was a big uppercut that knocked him down in round one. People know from my last fight that I have a great right uppercut." -- Jarrett Hurd Amidst the excitement of the UK's Joshua vs. Breazeale and the US's Porter vs. Thurman, a relati Read Full Story >>>
Exclusive: 'Heavyweights today are more like NBA players' – Trey Lippe Morrison
By Phil D. Jay, World Boxing News, Wed, 29 Jun 2016
Back in the 1990's when Trey Lippe Morrison's father Tommy was plying his trade in the heavyweight division, there was a trend beginning to take hold as the taller fighter's sensed a takeover. The likes of Lennox Lewis, Riddick 'Big Daddy' Bowe and later that decade, Vitali Klitschko enjoyed titl Read Full Story >>>
TERENCE CRAWFORD / BRIAN McINTYRE TRAINING CAMP BLOG NO. 2
PhilBoxing.com, Tue, 28 Jun 2016



June 28, 2016 Do you feel you are being avoided? TERENCE CRAWFORD "I'm not worried if I am being avoided by anyone as long as I get to fight the best out there. In this business if you don't fight you don't e Read Full Story >>>
CABALQUINTO TO FIGHT FOR WBC ASIA SILVER TITLE VS UNDEFEATED UZBEK
By Lito delos Reyes, PhilBoxing.com, Tue, 28 Jun 2016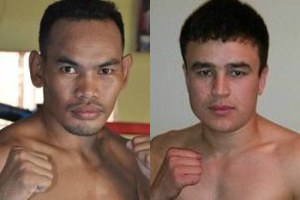 PHILIPPINE super lightweight champion Adones Cabalquinto will fight for the vacant World Boxing Council (WBC) Asian Boxing Council Silver welterweight title on July 23 at the Far East Square in Singapore. Cabalquint Read Full Story >>>
PH sports deserves a healing
By Recah Trinidad, PhilBoxing.com, Tue, 28 Jun 2016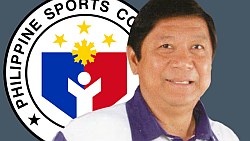 Butch Ramirez. WANT to hear from someone who honestly cares for Philippine sports? "Good morning. I am very happy that Mr. Butch Ramirez was chosen to be the Chair of the PSC. He has many commendable plans in his move Read Full Story >>>
WSOF GLOBAL: WORLD SERIES OF FIGHTING - GLOBAL CHAMPIONSHIP ANNOUNCES EXCLUSIVE JAPANESE PARTNERSHIP WITH DEEP FIGHTING CHAMPIONSHIPS
PhilBoxing.com, Tue, 28 Jun 2016
TOKYO, JAPAN June 28, 2016: In a surprise announcement this afternoon at Hotel Sun Route Plaza Shinjuku, DEEP Fighting Championships President, Shigeru Saeki, announced during his press conference an exclusive partnership with World Series of Fighting – Global Championship (WSOF-GC). This deal als Read Full Story >>>
Undefeated Super Lightweight, Milton Santiago Jr. chimes in on Tonight's bout against Osumanu Akaba
PhilBoxing.com, Tue, 28 Jun 2016
Bethlehem, PA (June 28, 2016)--TONIGHT at The Sands Bethlehem Event Center, undefeated super lightweight, Milton "El Santo" Santiago (13-0, 3 KO's) will be in action for the first time this year as he takes on battle-tested veteran Osumanu Akaba in eight round bout that will be part of the undercard Read Full Story >>>
Renewed focus and a new team in his corner leads Cobbs back to his roots at Twin River Casino
PhilBoxing.com, Tue, 28 Jun 2016
PROVIDENCE, R.I. (June 28th, 2016) -- He's dealt with losses in and out of the ring. He's had to listen to outsiders question whether or not he's got what it takes to make it in the sport of boxing. The road has been bumpy at times, but Kevin Cobbs is living proof that all roads eventually lead h Read Full Story >>>
The Hauser Report: A Look Back at Thurman-Porter
By Thomas Hauser, The Sweet Science, Tue, 28 Jun 2016
The June 25 fight card at Barclays Center in Brooklyn featured WBA welterweight champion Keith Thurman (Florida) versus challenger Shawn Porter (Ohio) in a battle of fighters from swing states that may well decide the 2016 presidential election. Politics aside, it was everything that a fight should Read Full Story >>>
Floyd Mayweather to fight again if price is right
By Leo Reyes, Digital Journal, Tue, 28 Jun 2016
Unbeaten American boxing superstar Floyd Mayweather is happy being retired from the sport after having amassed over one quarter of a billion dollars from his record-breaking pay-per-view fight against eight-division world champion Manny Pacquiao last year Mayweather, who retired after his farewe Read Full Story >>>
Palicte captures IBF Pan Pacific super flyweight title
By Lito delos Reyes, PhilBoxing.com, Tue, 28 Jun 2016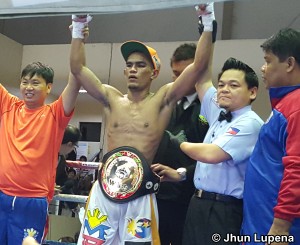 FLASHY Aston "Mighty" Palicte knocked out Vergilio Silvano in the 7th round to capture the vacant IBF Pan Pacific super flyweight title last June 24 at the Jurado Hall of the Philippine Marine Corp inside the Barangay Fort Read Full Story >>>
Thurman-Porter Makes Working Weekend Worth The Wrangling
By Lyle Fitzsimmons, BoxingScene.com, Tue, 28 Jun 2016
Covering boxing can be more glamorous for some than others. While some arrive at a fight venue a few days out and have enough downtime to blog about water pressure in the hotel shower, others have it other ways. Flying in on fight day, trying to navigate through New York City from an airport Read Full Story >>>
Daniel Jacobs infected with virulent "Canelo's Syndrome"
PhilBoxing.com, Tue, 28 Jun 2016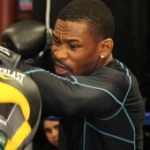 Jacobs. Shortly after the completion of the Canelo-Khan fight, Gilberto Mendoza (president of the WBA), said he was waiting for his counterpart WBC Mauricio Sulaiman, to make the most expected fight between Saul Alvarez an Read Full Story >>>
Fists of the Future fighters Albert and Jason Pagara hold successful weekend Meet and Greet
PhilBoxing.com, Tue, 28 Jun 2016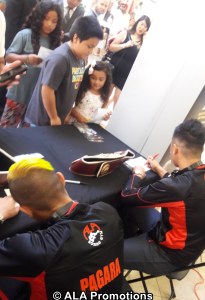 Main fighters for the first ALA Promotions International Bay Area Boxing show, "Prince" Albert and Jason "El Niño" Pagara visited two branches of United States' largest Filipino grocery chain, Seafood City and the f Read Full Story >>>
PABLO CESAR CANO TO FACE FORMER WORLD TITLE CONTENDER ALFONSO GOMEZ ON JULY 15
PhilBoxing.com, Tue, 28 Jun 2016
LIVE FROM FANTASTY SPRINGS RESORT CASINO ON ESTRELLA TV BROADCAST SUGAR RAY LEONARD TO HOST A FAN MEET & GREET Tickets Still Available! LOS ANGELES (June 27, 2015) - Pablo "El Demoledor" Cesar Cano (29-5-1, 21 KOs) will now face new opponent, former world title contender, Alfonso Gomez (25-6 Read Full Story >>>
Unbeaten Contender Sergiy Derevyanchenko Meets Former World Champion Sam Soliman
PhilBoxing.com, Tue, 28 Jun 2016



Premier Boxing Champions on ESPN & ESPN Deportes Thursday, July 21 from Foxwoods Resort Casino in Mashantucket, CT (8 p.m. ET/5 p.m. PT) Plus! Undefeated Brawler Ievgen Khytrov Meets Middleweight Contender Paul Mendez Read Full Story >>>
Rising Promotions, New Jersey's busiest promoter set for 4th event in just seven month on July 22
PhilBoxing.com, Tue, 28 Jun 2016
ATLANTIC CITY, NJ (June 27, 2016)--On Friday night, July 22nd, Rising Promotions will present it's 4th big event at The Claridge Hotel in Atlantic City. No doubt another sold-crowd will be on hand to witness the action as Rising Promotions is establishing itself as the busiest promoter in the Gar Read Full Story >>>
PHOTOG PAULINO, SALITA PROMOTIONS WINS BWAA FIRST PLACE AWARD SHOOTING SALITA'S "BROOKLYN BRAWL"
PhilBoxing.com, Tue, 28 Jun 2016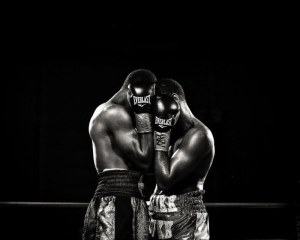 A picture speaks a thousand words, and a potent snap of action inside a boxing ring can speak even louder. On Oct. 29, 2015 at the Aviator complex in Brooklyn, photog Marilyn Paulino, working ringside for Salita Promot Read Full Story >>>
Roach Embraces Pacquiao-Broner: We'd Go For The Knockout!
By Steve Kim, BoxingScene.com, Tue, 28 Jun 2016
There are rumors that a bout between Manny Pacquiao (58-6-2, 38KOs) and Adrien Broner (32-2, 24KOs) could be taking place in the fall. And Freddie Roach, who trains the Filipino star, like the idea of that match-up. Broner was in the ring back in April, when he stopped Ashley Theophane in nine ro Read Full Story >>>
Pacquiao vs. Broner? Yes, Please
By Dennis Cruz, The Boxing Tribune, Tue, 28 Jun 2016
The rumor mill has been buzzing overtime with talk of a Manny Pacquiao-Adrien Broner bout this coming October ever since an executive at Golden Boy Promotions apparently let the cat out of the bag that such a thing may be happening. The immediate reaction among many fans is that Broner doesn't d Read Full Story >>>
Albert Pagara gears up for toe-to-toe showdown with Cesar Juarez
By Leo Reyes, Digital Journal, Tue, 28 Jun 2016
WBO youth Inter-Continental Super Bantamweight champion Albert Pagara of the Philippines makes his second pro fight in the U.S. against Mexican challenger Cesar Juarez on July 9 at the San Mateo Event Center, San Mateo, California. Pagara made his U.S. debut at the Stub Hub Center in Carson, Cal Read Full Story >>>
Keith Thurman survives a ferocious Shawn Porter in an instant classic
By John Gatling, Examiner.com, Tue, 28 Jun 2016
(NEW YORK) Muhammad Ali would have been proud. The now late boxing and cultural icon was the last to appear on free network TV in 1978 when he was upset by Leon Spinks. If you watched WBA welterweight champion Keith Thurman escape former IBF champ Shawn Porter, you didn't CBS-- you saw very real Read Full Story >>>
Scorecard: Thurman, Porter deliver more than expected
By Dan Rafael, ESPN.com, Tue, 28 Jun 2016
A roundup of the past week's notable boxing results from around the world: Saturday at New York Keith Thurman W12 Shawn Porter Retains a welterweight title Scores: 115-113 (three times) Records: Thurman (27-0, 22 KOs); Porter (26-2-1, 16 KOs) Rafael's remarks: This fight was exactly what Read Full Story >>>
Hearn will look into making Joshua v Klitschko if Fury is stripped
By Phil D. Jay, World Boxing News, Tue, 28 Jun 2016
Matchroom boss Eddie Hearn says he will turn his attention to a fight between Anthony Joshua and Wladimir Klitschko later this year should Tyson Fury lose his title belts for alleged doping. Hearn, speaking to Sky Sports New HQ, told Hayley McQueen that Fury is currently considered the top target Read Full Story >>>
Viktor Postol / Freddie Roach Training Camp Blog No. 2
PhilBoxing.com, Mon, 27 Jun 2016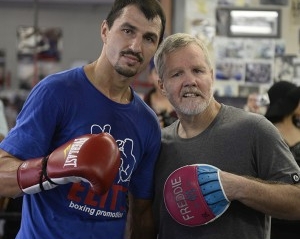 Monday, June 27 Tell us about your fight with Lucas Matthysse and what that victory meant to you. VIKTOR POSTOL "The fight with Matthysse was my most challenging and memorable because it was my first world championship Read Full Story >>>
Duno, Gaballo KO rivals in Brawl at the Mall: The Next Generation
By Lito delos Reyes, PhilBoxing.com, Mon, 27 Jun 2016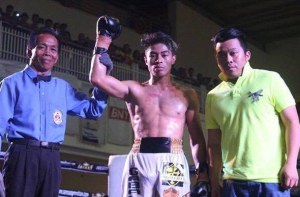 GENERAL SANTOS CITY (July 27) -- Stablemates "Ruthless" Romero Duno and Reymart "Gensan Assasin" Gaballo both knocked out their separate opponents while "Magic" Mike Plania scored a convincing unanimous decision win in th Read Full Story >>>
Baranchyk Blitzes Cruz; Witt-Morrison, Cook win in Miami, OK
PhilBoxing.com, Mon, 27 Jun 2016
Miami, OK (June 27, 2016) – Hot junior welterweight prospect Ivan "The Beast" Baranchyk kept his perfect record intact following a three round thrashing of previously unbeaten Eliseo Cruz Saturday, June 25 in Miami, OK. Topping an exciting fight card promoted by Holden Productions, Baranchyk foug Read Full Story >>>
PR man unconvinced about Senator Manny Pacquaio's ring return
By Phil D. Jay, World Boxing News, Mon, 27 Jun 2016
As rumours suggest Manny Pacquiao is ready to come out of retirement to face Adrien Broner or Danny Garcia, media man Fred Sternburg has given his opinion on the possibility of a comeback. Sterburg, Pacquiao's PR officer for years, told WBN he's in the dark on any future plans for the Filipino to Read Full Story >>>
Floyd Mayweather sparks comeback talk as 'Money Man' admits he could return 'for the right price'
By Paul Mcnamara, Mail Online (UK), Mon, 27 Jun 2016
Floyd Mayweather has refused to rule out the possibility of a return to the ring despite insisting he has no immediate urge to get back in the gym. One of boxing's greats, a man who turned his brutal sport in to something of an art form, Mayweather retired last September, with an unblemished 49-f Read Full Story >>>
Exclusive: GGG coach Sanchez on Canelo in 2017, 168 move, Eubank Jr
By Phil D. Jay, World Boxing News, Mon, 27 Jun 2016
Oscar De La Hoya recently tweeted that a meeting with GGG promoter Tom Loeffler had resulted in an initial agreement for Canelo to fight Golovkin in the fall of next year, something that was quickly dismissed out of hand. Despite the social media post by Golden Boy's chief, Loeffler had already b Read Full Story >>>
Arum still hoping Pacquiao continues fight career
By JM Siasat, GMA News Online, Mon, 27 Jun 2016
Eight-division champion Manny Pacquiao has been elected senator of the Philippines, but that hasn't stopped his promoter Bob Arum from trying to get him back in the ring again. Pacquiao, 37, announced his retirement from professional prizefighting after he defeated Timothy Bradley in April. But Read Full Story >>>
"Fighting Words" - Keith Thurman: Once Upon A "One Time"
By David P. Greisman, BoxingScene.com, Mon, 27 Jun 2016
Once upon a time, Keith Thurman was someone who didn't yet deserve to be on television but landed a prime slot anyway. That time was just four years ago. So much has changed over the course of seemingly so little. This past Saturday, Thurman's prime slot was primetime broadcast television, air Read Full Story >>>
Keith Thurman willing to have rematch
By Keith Idec, NorthJersey.com, Mon, 27 Jun 2016
NEW YORK – All anyone wanted to ask Keith "One Time" Thurman early Sunday morning was whether he and Shawn Porter can fight one more time. Their epically entertaining slugfest Saturday night at Barclays Center left violence-starved fight fans craving another action-packed battle between two of bo Read Full Story >>>
Palicte makes statement with Silvano knockout
By Ryan Songalia, Rappler, Mon, 27 Jun 2016
MANILA, Philippines - Aston Palicte made the most out of his second showdown with Vergilio Silvano, knocking out the durable journeyman in the seventh round on Friday, June 24 at the Philippine Navy Gym in Bonifacio Global City, Philippines. Palicte (21-2, 18 knockouts) dropped the southpaw Silva Read Full Story >>>
Pacquiao-Broner? Stranger Things Have Happened In Boxing
By Sean Crose, Boxing Insider, Mon, 27 Jun 2016
Manny Pacquiao is supposedly retired and embracing his new job as a Filipino senator. Yet there's word that the aging great may be coming back to face one Adrien Broner. That right, the one and only Adrien Broner. While this bout may seem absurd on the face of things, there's little doubt that there Read Full Story >>>
Op-Ed: Arum needs to submit excuse slip to senate for Pacquiao next bout
By Leo Reyes, Digital Journal, Mon, 27 Jun 2016
Majority of Filipino boxing fans want Manny Pacquiao to continue fighting because they know that boxing is his expertise and not politics where he is struggling to become a seasoned politician. But that is already moot and academic because the Filipino boxing star has just been elected as member Read Full Story >>>
Keith Thurman wants to build pedigree beyond riveting victory over Shawn Porter
By Lance Pugmire, Los Angeles Times, Mon, 27 Jun 2016
Keith Thurman's thirst for exposure wasn't quenched by his latest welterweight title defense or a prime-time CBS audience. "You've got to ride the train," Thurman said at his post-fight news conference early Sunday morning after enduring the pressure of challenger Shawn Porter to win a narrow una Read Full Story >>>
LEAGUE OF FISTS CROWNS FIRST TWO WBO GREATER CHINA CHAMPS
By Rene Bonsubre, Jr., PhilBoxing.com, Mon, 27 Jun 2016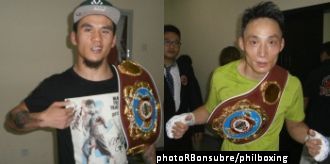 SHANGHAI, CHINA – Xu Que entered the ring wearing a Manny Pacquiao T-shirt and exited as the WBO Greater China featherweight champion. Xu emerged victorious in his tense see-saw battle against Cheng Bingbing that had the crowd Read Full Story >>>
Thurman: One Win Won't Make Me Fill Mayweather's Shoes
By David P. Greisman, BoxingScene.com, Mon, 27 Jun 2016
There was talk ahead this past Saturday's fight between Keith Thurman and Shawn Porter that the winner would have a better claim to the division in the wake of the retirements of Floyd Mayweather Jr. and Manny Pacquiao. Thurman topped Porter with a close and entertaining unanimous decision. He's Read Full Story >>>
"KUMBINASYON"


Filipino boxing legend Manny Pacquiao resumes his regular column at PhilBoxing.com and now Bandera to express his own thoughts and to be able to communicate to his fans worldwide.


Latest posts from the Forum...
Philippine time (GMT +8)

New members, please read the FORUM RULES before you post.
Not yet a member? Click HERE to register.


dominic: THE GREATEST STAGE PLAY OF THE CENTURY., 11:07 am, 06-29-16



kulukuy: AT&T (US) ZTE ZMAX 2 GoPhone, 10:50 am, 06-29-16



BGKFans4Ever: ~ OFFICIAL GOLDEN STATE WARRIORS THREAD ~, 10:24 am, 06-29-16



Kirby Sting: Did d Golden State Warriors really equal or surpass d Bulls?, 10:22 am, 06-29-16



hightimes: Did d Golden State Warriors really equal or surpass d Bulls?, 9:45 am, 06-29-16



hightimes: Gilas won't make it to Olympics, 9:42 am, 06-29-16



Retz: SUPER SKEETE FACES ALEX LEPELLEY IN EUROPEAN TITLE DEFENCE, 8:24 am, 06-29-16



Retz: Video: Cherry – Rhodes Weigh in, June 27, 2016, 8:23 am, 06-29-16



Retz: EARLY RESULTS FROM BETHLEHEM, PA, 8:22 am, 06-29-16



miron_lang: Did d Golden State Warriors really equal or surpass d Bulls?, 8:17 am, 06-29-16



JABEZJ: Did d Golden State Warriors really equal or surpass d Bulls?, 8:12 am, 06-29-16



phillyboxing: EARLY RESULTS FROM BETHLEHEM, PA, 7:49 am, 06-29-16



phillyboxing: Video: Edner Cherry, 5:19 am, 06-29-16



phillyboxing: Video: Cherry – Rhodes Weigh in, June 27, 2016, 5:08 am, 06-29-16



shabogkaba: THE GREATEST STAGE PLAY OF THE CENTURY., 3:38 am, 06-29-16



phillyboxing: Video: Undefeated Super Lightweight, Milton Santiago Jr. chi, 2:53 am, 06-29-16



phillyboxing: Renewed focus leads Cobbs back home, 2:48 am, 06-29-16



phillyboxing: GENNADY "GGG" GOLOVKIN AND ROMAN "CHOCOLATITO" GONZALEZ TOP, 2:44 am, 06-29-16



phillyboxing: Terence Crawford/Brian McIntyre Blog Part 2: Tuesday, June 2, 2:38 am, 06-29-16



kulukuy: AT&T (US) ZTE ZMAX 2 GoPhone, 2:33 am, 06-29-16



phillyboxing: SUPER SKEETE FACES ALEX LEPELLEY IN EUROPEAN TITLE DEFENCE, 2:30 am, 06-29-16



phillyboxing: Mikey Garcia back after 2 1/2 year layoff to face Rojas on J, 2:27 am, 06-29-16



gambol: ~ OFFICIAL GOLDEN STATE WARRIORS THREAD ~, 2:27 am, 06-29-16



coyadev: SENATOR MANNY PACQUIAO, 2:26 am, 06-29-16



dominic: THE GREATEST STAGE PLAY OF THE CENTURY., 1:56 am, 06-29-16



Kirby Sting: ~ OFFICIAL GOLDEN STATE WARRIORS THREAD ~, 1:43 am, 06-29-16



genesisg23: SENATOR MANNY PACQUIAO, 1:17 am, 06-29-16



Boxingvoice: Mark Breland Picked Keith Thurman Over Shawn Porter But Pegs, 1:09 am, 06-29-16



moneyfacyo: THE GREATEST STAGE PLAY OF THE CENTURY., 1:02 am, 06-29-16



Pop days: Geisler vs Matos who wins? Any free live streaming?, 11:57 pm, 06-28-16



dominic: THE GREATEST STAGE PLAY OF THE CENTURY., 11:44 pm, 06-28-16



Boxingvoice: Now That Keith Thurman Beat Shawn Porter Will This Still Hap, 11:20 pm, 06-28-16



mhaylove: ~ OFFICIAL GOLDEN STATE WARRIORS THREAD ~, 10:43 pm, 06-28-16



chitotwothousandseven: :::::CLEVELAND CAVALIERS:::::, 10:27 pm, 06-28-16



kabayong_bundat: Manny vs Broner ? Please stay retired Manny !, 10:04 pm, 06-28-16



chitotwothousandseven: ****OFFICIAL SMART GILAS NT THREAD****, 10:01 pm, 06-28-16



chitotwothousandseven: ****OFFICIAL SMART GILAS NT THREAD****, 10:00 pm, 06-28-16



chitotwothousandseven: ****OFFICIAL SMART GILAS NT THREAD****, 9:54 pm, 06-28-16



LAUGHINGMAN: SENATOR MANNY PACQUIAO, 7:52 pm, 06-28-16



sitsiritsit: Did d Golden State Warriors really equal or surpass d Bulls?, 7:06 pm, 06-28-16



hightimes: ****OFFICIAL SMART GILAS NT THREAD****, 6:36 pm, 06-28-16



whinz: ****OFFICIAL SMART GILAS NT THREAD****, 6:35 pm, 06-28-16



hightimes: Gilas won't make it to Olympics, 6:33 pm, 06-28-16



whinz: Did d Golden State Warriors really equal or surpass d Bulls?, 6:28 pm, 06-28-16



whinz: Did d Golden State Warriors really equal or surpass d Bulls?, 6:24 pm, 06-28-16



whinz: Gilas won't make it to Olympics, 6:20 pm, 06-28-16



Master Bates: SENATOR MANNY PACQUIAO, 6:13 pm, 06-28-16



Romy Nabas: :::::CLEVELAND CAVALIERS:::::, 6:02 pm, 06-28-16



Master Bates: Gilas won't make it to Olympics, 5:31 pm, 06-28-16



JABEZJ: Did d Golden State Warriors really equal or surpass d Bulls?, 5:22 pm, 06-28-16



JABEZJ: ****OFFICIAL SMART GILAS NT THREAD****, 5:14 pm, 06-28-16



miron_lang: Did d Golden State Warriors really equal or surpass d Bulls?, 5:13 pm, 06-28-16



JABEZJ: Gilas won't make it to Olympics, 5:13 pm, 06-28-16



JABEZJ: Did d Golden State Warriors really equal or surpass d Bulls?, 5:12 pm, 06-28-16



JABEZJ: Did d Golden State Warriors really equal or surpass d Bulls?, 5:09 pm, 06-28-16



miron_lang: Did d Golden State Warriors really equal or surpass d Bulls?, 5:06 pm, 06-28-16



miron_lang: Did d Golden State Warriors really equal or surpass d Bulls?, 5:04 pm, 06-28-16



JABEZJ: Did d Golden State Warriors really equal or surpass d Bulls?, 5:04 pm, 06-28-16



miron_lang: Did d Golden State Warriors really equal or surpass d Bulls?, 4:59 pm, 06-28-16



JABEZJ: Did d Golden State Warriors really equal or surpass d Bulls?, 4:58 pm, 06-28-16



miron_lang: Did d Golden State Warriors really equal or surpass d Bulls?, 4:54 pm, 06-28-16



AustinBade: Gilas won't make it to Olympics, 4:24 pm, 06-28-16



astroboyph: ****OFFICIAL SMART GILAS NT THREAD****, 4:23 pm, 06-28-16



astroboyph: ****OFFICIAL SMART GILAS NT THREAD****, 4:19 pm, 06-28-16



gambol: :::::CLEVELAND CAVALIERS:::::, 4:14 pm, 06-28-16



gambol: Gilas won't make it to Olympics, 4:10 pm, 06-28-16



AustinBade: Gilas won't make it to Olympics, 4:04 pm, 06-28-16



mhaylove: Did d Golden State Warriors really equal or surpass d Bulls?, 4:02 pm, 06-28-16



miron_lang: :::::CLEVELAND CAVALIERS:::::, 3:57 pm, 06-28-16



mhaylove: :::::CLEVELAND CAVALIERS:::::, 3:56 pm, 06-28-16



miron_lang: Did d Golden State Warriors really equal or surpass d Bulls?, 3:52 pm, 06-28-16



Kamatis: Did d Golden State Warriors really equal or surpass d Bulls?, 3:41 pm, 06-28-16



mexifan: THE GREATEST STAGE PLAY OF THE CENTURY., 3:24 pm, 06-28-16



Kirby Sting: Did d Golden State Warriors really equal or surpass d Bulls?, 3:24 pm, 06-28-16



10cc: Manny vs Broner ? Please stay retired Manny !, 3:17 pm, 06-28-16



miron_lang: :::::CLEVELAND CAVALIERS:::::, 3:16 pm, 06-28-16



asteroid_punch: Manny vs Broner ? Please stay retired Manny !, 2:45 pm, 06-28-16



miron_lang: Did d Golden State Warriors really equal or surpass d Bulls?, 2:45 pm, 06-28-16



hightimes: ~ OFFICIAL GOLDEN STATE WARRIORS THREAD ~, 2:44 pm, 06-28-16



hightimes: Did d Golden State Warriors really equal or surpass d Bulls?, 2:43 pm, 06-28-16



miron_lang: Did d Golden State Warriors really equal or surpass d Bulls?, 2:41 pm, 06-28-16



miron_lang: Did d Golden State Warriors really equal or surpass d Bulls?, 2:40 pm, 06-28-16



FunkyDog: Manny vs Broner ? Please stay retired Manny !, 2:37 pm, 06-28-16



mhaylove: ****OFFICIAL SMART GILAS NT THREAD****, 2:36 pm, 06-28-16



Kirby Sting: Did d Golden State Warriors really equal or surpass d Bulls?, 2:33 pm, 06-28-16



miron_lang: Did d Golden State Warriors really equal or surpass d Bulls?, 2:25 pm, 06-28-16



BGKFans4Ever: ~ OFFICIAL GOLDEN STATE WARRIORS THREAD ~, 2:24 pm, 06-28-16



BGKFans4Ever: Did d Golden State Warriors really equal or surpass d Bulls?, 2:16 pm, 06-28-16



BGKFans4Ever: Did d Golden State Warriors really equal or surpass d Bulls?, 2:15 pm, 06-28-16



dominic: THE GREATEST STAGE PLAY OF THE CENTURY., 2:14 pm, 06-28-16



wooks425: Manny vs Broner ? Please stay retired Manny !, 2:00 pm, 06-28-16



whinz: ****OFFICIAL SMART GILAS NT THREAD****, 1:43 pm, 06-28-16



whinz: ****OFFICIAL SMART GILAS NT THREAD****, 1:41 pm, 06-28-16



whinz: ***OFFICIAL LOS ANGELES LAKERS THREAD****, 1:40 pm, 06-28-16



whinz: Did d Golden State Warriors really equal or surpass d Bulls?, 1:33 pm, 06-28-16



Lifer: :::::CLEVELAND CAVALIERS:::::, 1:31 pm, 06-28-16



whinz: ~ OFFICIAL GOLDEN STATE WARRIORS THREAD ~, 1:31 pm, 06-28-16



BGKFans4Ever: Did d Golden State Warriors really equal or surpass d Bulls?, 1:27 pm, 06-28-16



Lifer: :::::CLEVELAND CAVALIERS:::::, 1:20 pm, 06-28-16



Lifer: ~ OFFICIAL GOLDEN STATE WARRIORS THREAD ~, 1:16 pm, 06-28-16



BGKFans4Ever: :::::CLEVELAND CAVALIERS:::::, 1:16 pm, 06-28-16



miron_lang: :::::CLEVELAND CAVALIERS:::::, 1:14 pm, 06-28-16



Lifer: :::::CLEVELAND CAVALIERS:::::, 1:13 pm, 06-28-16



miron_lang: :::::CLEVELAND CAVALIERS:::::, 1:09 pm, 06-28-16



JCOOL2329: Did d Golden State Warriors really equal or surpass d Bulls?, 1:05 pm, 06-28-16



BGKFans4Ever: :::::CLEVELAND CAVALIERS:::::, 12:59 pm, 06-28-16



phillyboxing: Video: Daniel Jacobs talks about a perspective fight with Ge, 12:42 pm, 06-28-16



phillyboxing: Video: Thurman Porter Post fight Press Conference, 12:35 pm, 06-28-16



kulukuy: AT&T (US) ZTE ZMAX 2 GoPhone, 12:25 pm, 06-28-16



miron_lang: :::::CLEVELAND CAVALIERS:::::, 12:14 pm, 06-28-16



kulukuy: AT&T (US) ZTE ZMAX 2 GoPhone, 12:07 pm, 06-28-16



kabayong_bundat: ~ OFFICIAL GOLDEN STATE WARRIORS THREAD ~, 12:03 pm, 06-28-16



kulukuy: AT&T (US) ZTE ZMAX 2 GoPhone, 11:50 am, 06-28-16



Junorz: Did d Golden State Warriors really equal or surpass d Bulls?, 11:41 am, 06-28-16



Junorz: ~ OFFICIAL GOLDEN STATE WARRIORS THREAD ~, 11:40 am, 06-28-16



JCOOL2329: ~ OFFICIAL GOLDEN STATE WARRIORS THREAD ~, 11:27 am, 06-28-16



BGKFans4Ever: :::::CLEVELAND CAVALIERS:::::, 11:26 am, 06-28-16



kulukuy: AT&T (US) ZTE ZMAX 2 GoPhone, 11:02 am, 06-28-16



rldabomb: AT&T (US) ZTE ZMAX 2 GoPhone, 10:55 am, 06-28-16



kulukuy: AT&T (US) ZTE ZMAX 2 GoPhone, 10:51 am, 06-28-16



kulukuy: AT&T (US) ZTE ZMAX 2 GoPhone, 10:46 am, 06-28-16



kulukuy: AT&T (US) ZTE ZMAX 2 GoPhone, 10:32 am, 06-28-16



hightimes: ::: OFFICIAL NEW YORK KNICKS THREAD :::, 10:30 am, 06-28-16



hightimes: ***OFFICIAL LOS ANGELES LAKERS THREAD****, 10:29 am, 06-28-16



hightimes: ~ OFFICIAL GOLDEN STATE WARRIORS THREAD ~, 10:28 am, 06-28-16



Retz: Keith Thurman vs. Shawn Porter Fight Replay, 10:25 am, 06-28-16



Retz: Video: Get an exclusive first look at the HBO Sports special, 10:25 am, 06-28-16



miron_lang: :::::CLEVELAND CAVALIERS:::::, 9:55 am, 06-28-16



phillyboxing: PHOTOG PAULINO ,SALITA PROMOTIONS WINS BWAA FIRST PLACE AWAR, 8:52 am, 06-28-16



phillyboxing: Video: Get an exclusive first look at the HBO Sports special, 8:47 am, 06-28-16



phlebotomist: Keith Thurman vs. Shawn Porter Fight Replay, 8:42 am, 06-28-16



phillyboxing: CBS SPORTS NETWORK TO AIR ENCORE OF EPIC THURMAN vs. PORTER, 8:40 am, 06-28-16



phlebotomist: Baron Geisler vs Kiko Matos Fight Replay, 8:39 am, 06-28-16



phlebotomist: Baron Geisler vs Kiko Matos Full Fight Replay, 8:38 am, 06-28-16



phillyboxing: Unbeaten Contender Sergiy Derevyanchenko Meets Former World, 8:36 am, 06-28-16



Kirby Sting: ~ OFFICIAL GOLDEN STATE WARRIORS THREAD ~, 8:35 am, 06-28-16



mhaylove: ::: OFFICIAL NEW YORK KNICKS THREAD :::, 8:32 am, 06-28-16



moneyfacyo: ***OFFICIAL LOS ANGELES LAKERS THREAD****, 8:21 am, 06-28-16



theboxer69: ~ OFFICIAL GOLDEN STATE WARRIORS THREAD ~, 8:10 am, 06-28-16



phillyboxing: PABLO CESAR CANO TO FACE FORMER WORLD TITLE CONTENDER ALFONS, 7:34 am, 06-28-16



Kirby Sting: Gilas won't make it to Olympics, 7:32 am, 06-28-16



BGKFans4Ever: ~ OFFICIAL GOLDEN STATE WARRIORS THREAD ~, 7:17 am, 06-28-16



BaksingPan: :::::CLEVELAND CAVALIERS:::::, 7:12 am, 06-28-16



phillyboxing: Rising Promotions, New Jersey's busiest promoter set for 4th, 7:07 am, 06-28-16



phillyboxing: LANGFORD FACES GERMANY'S GABEL IN WBO INTERCONTINENTAL DEFEN, 7:05 am, 06-28-16



phillyboxing: Viktor Postol/Freddie Roach Blog Part 2: Monday, June 27, 7:00 am, 06-28-16



hightimes: ****OFFICIAL SMART GILAS NT THREAD****, 6:50 am, 06-28-16



Durian Peña: Baron Geisler vs Kiko Matos - URCC Fight Replay, 3:55 am, 06-28-16



10cc: Baron Geisler vs Kiko Matos - URCC Fight Replay, 3:53 am, 06-28-16



klintshin: VIDEO: Keith Thurman vs Shawn Porter Fight Replay HD, 3:07 am, 06-28-16



klintshin: UPSET: Javier Fortuna vs Jason Sosa Fight Replay, 3:07 am, 06-28-16



klintshin: Baron Geisler vs Kiko Matos - URCC Fight Replay, 3:06 am, 06-28-16



10cc: SENATOR MANNY PACQUIAO, 2:57 am, 06-28-16



Kirby Sting: :::::CLEVELAND CAVALIERS:::::, 2:41 am, 06-28-16



Kirby Sting: ***OFFICIAL LOS ANGELES LAKERS THREAD****, 1:36 am, 06-28-16



doubleblade29: ****OFFICIAL SMART GILAS NT THREAD****, 1:09 am, 06-28-16



gambol: ****OFFICIAL SMART GILAS NT THREAD****, 12:51 am, 06-28-16



DP: ****OFFICIAL SMART GILAS NT THREAD****, 12:39 am, 06-28-16



mabarrera: ****OFFICIAL SMART GILAS NT THREAD****, 11:45 pm, 06-27-16



antagal: +++ PINOY GREATS ... +++, 11:15 pm, 06-27-16



chot: ****OFFICIAL SMART GILAS NT THREAD****, 10:28 pm, 06-27-16



hightimes: ****OFFICIAL SMART GILAS NT THREAD****, 10:09 pm, 06-27-16



Romy Nabas: Gilas won't make it to Olympics, 9:38 pm, 06-27-16



JABEZJ: Gilas won't make it to Olympics, 9:30 pm, 06-27-16



chitotwothousandseven: ****OFFICIAL SMART GILAS NT THREAD****, 9:13 pm, 06-27-16



boknoy the fighting ball: Gilas won't make it to Olympics, 9:04 pm, 06-27-16



hightimes: Gilas won't make it to Olympics, 9:02 pm, 06-27-16



hightimes: ***OFFICIAL LOS ANGELES LAKERS THREAD****, 9:01 pm, 06-27-16



boknoy the fighting ball: Gilas won't make it to Olympics, 8:56 pm, 06-27-16



boknoy the fighting ball: ***OFFICIAL LOS ANGELES LAKERS THREAD****, 8:41 pm, 06-27-16



phillyboxing: Good if not quite timeless: One Time decisions Showtime, 7:52 pm, 06-27-16



hightimes: ***OFFICIAL LOS ANGELES LAKERS THREAD****, 7:35 pm, 06-27-16



JABEZJ: ****OFFICIAL SMART GILAS NT THREAD****, 7:12 pm, 06-27-16



CIMARON: ***OFFICIAL LOS ANGELES LAKERS THREAD****, 7:00 pm, 06-27-16



hightimes: Gilas won't make it to Olympics, 6:44 pm, 06-27-16



hightimes: ****OFFICIAL SMART GILAS NT THREAD****, 6:42 pm, 06-27-16



joeyj: +++ PINOY GREATS ... +++, 5:44 pm, 06-27-16



joeyj: +++ PINOY GREATS ... +++, 5:34 pm, 06-27-16



miron_lang: ****OFFICIAL SMART GILAS NT THREAD****, 4:58 pm, 06-27-16



phlebotomist: TKO! Jason Sosa vs Javier Fortuna Fight Replay, 4:36 pm, 06-27-16



phlebotomist: Anthony Joshua vs. Dominic Breazeale Fight Replay, 4:35 pm, 06-27-16



phlebotomist: Keith Thurman vs. Shawn Porter Fight Replay, 4:33 pm, 06-27-16



chitotwothousandseven: ****OFFICIAL SMART GILAS NT THREAD****, 4:19 pm, 06-27-16



chitotwothousandseven: ****OFFICIAL SMART GILAS NT THREAD****, 4:18 pm, 06-27-16



Retz: Saturday's SHOWTIME CHAMPIONSHIP BOXING on CBS, presented by, 4:11 pm, 06-27-16



AustinBade: Gilas won't make it to Olympics, 4:07 pm, 06-27-16



Gamby Sucaldito: +++ PINOY GREATS ... +++, 4:05 pm, 06-27-16



joeyj: +++ PINOY GREATS ... +++, 3:51 pm, 06-27-16



joeyj: +++ PINOY GREATS ... +++, 3:37 pm, 06-27-16



AustinBade: Geisler vs Matos who wins? Any free live streaming?, 3:30 pm, 06-27-16



joeyj: +++ PINOY GREATS ... +++, 3:21 pm, 06-27-16



whinz: ***OFFICIAL LOS ANGELES LAKERS THREAD****, 3:19 pm, 06-27-16



miron_lang: :::::CLEVELAND CAVALIERS:::::, 3:05 pm, 06-27-16



joeyj: +++ PINOY GREATS ... +++, 2:48 pm, 06-27-16



bigatooth: :::::CLEVELAND CAVALIERS:::::, 2:47 pm, 06-27-16



rldabomb: Gilas won't make it to Olympics, 2:21 pm, 06-27-16



bigatooth: ***OFFICIAL LOS ANGELES LAKERS THREAD****, 2:19 pm, 06-27-16



whinz: * PROJECT World's Top 5- ELO 2800: GM Wesley So PHI *, 1:57 pm, 06-27-16



whinz: ***OFFICIAL LOS ANGELES LAKERS THREAD****, 1:56 pm, 06-27-16



whinz: ****OFFICIAL SMART GILAS NT THREAD****, 1:52 pm, 06-27-16



whinz: ****OFFICIAL SMART GILAS NT THREAD****, 1:51 pm, 06-27-16



whinz: ****OFFICIAL SMART GILAS NT THREAD****, 1:44 pm, 06-27-16



Romy Nabas: ****OFFICIAL SMART GILAS NT THREAD****, 1:43 pm, 06-27-16



whinz: •••ALASKA ACES "Gatas Republik" THREAD•••, 1:40 pm, 06-27-16



chitotwothousandseven: ****OFFICIAL SMART GILAS NT THREAD****, 1:40 pm, 06-27-16



Master Bates: •••ALASKA ACES "Gatas Republik" THREAD•••, 1:27 pm, 06-27-16



radeon: ****OFFICIAL SMART GILAS NT THREAD****, 1:06 pm, 06-27-16



dynamosparks: I'd like to see Thurman destroys overrated Garcia, 12:36 pm, 06-27-16



phillyboxing: Heavyweight LaRon Mitchell Remains Unbeaten; Stops Epifanio, 12:35 pm, 06-27-16



phillyboxing: Saturday's SHOWTIME CHAMPIONSHIP BOXING on CBS, presented by, 12:31 pm, 06-27-16



hightimes: ****OFFICIAL SMART GILAS NT THREAD****, 12:16 pm, 06-27-16



marinduque: ****OFFICIAL SMART GILAS NT THREAD****, 12:09 pm, 06-27-16



phillyboxing: Team Fury statement re: Sunday Mirror allegation, 12:07 pm, 06-27-16



joeyj: +++ PINOY GREATS ... +++, 11:55 am, 06-27-16